PRECISION Global Inc., with its trade name 'Only Coconuts', is gearing up to have its coconut line of products marketed in all corners of the globe, having pursued several internationally recognised certifications and having already entered major markets such as the European and American markets, among others.
Proprietor Vishnu Ramdeen, who is now based in Canada, was cognisant of the nutritional value of coconut products and regularly added them to his meals. He wanted to ensure he had something healthy each day as he travelled extensively between Canada and the United States.
He realised, though, that most of the coconut products in Canada were imported from outside of CARICOM even as he knew all too well that there was an abundance of coconuts in CARICOM, and more specifically, in Guyana. So he thought, 'Why not capitalise on such a market?'
Just three years after launching the first batch of products, 'Only Coconuts', based at Marudi Creek on the Soesdyke Highway, is perhaps the largest coconut processing facility in South America, with quality that may be hard to compete with.
"Our coconuts are naturally grown in the fields of Guyana and carefully selected for every item we create. All products are processed in our 45,000 sq. ft. nut-free facility without preservatives or artificial additives to ensure your fullest enjoyment and optimal health benefits. As part of our commitment to you, we provide you only the best, only the purest, Only Coconuts," the company boasts on its website.
The site also attests that all the all-natural superfood products are perfect for those seeking a wholesome lifestyle as they are packed with healthy fats and antioxidants. "Coconuts are proven to support health and wellness when regularly consumed," the company assured.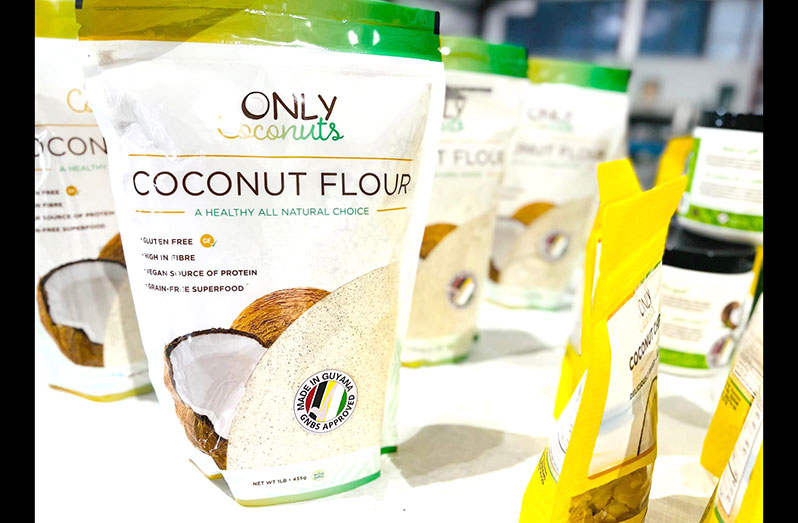 The line of products produced by 'Only Coconuts' includes virgin coconut oil, refined coconut oil, desiccated coconuts, coconut chips, and coconut flour.
Vice President – Finance Lesley Ramlall told Pepperpot Magazine that the 'Only Coconuts' is 90 per cent automated, meaning that the company has inculcated technology in its production process.
"We have ensured from the inception that the quality and safety of our products are superior so as to give customers that assurance that whenever they consume our products, it is being produced in a very safe and secure environment," he explained.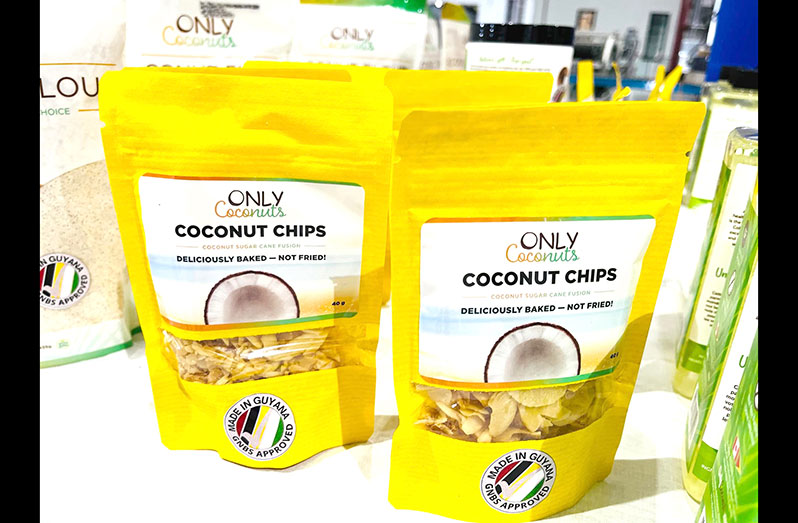 The company, with its 85 staff members, is not just producing a very healthy line of products, he noted, but it insists on meeting various international certifications.
"Only Coconuts has the capacity to supply the entire CARICOM region. On a daily basis, we have the capacity to process 85,000 coconuts on an eight-hour shift. If there's a need for us to increase that based on demand, we can go as much as 125,000 coconuts per day," Ramlall disclosed.
Meanwhile, just last week, 'Only Coconuts' achieved the Made in Guyana Certification Mark from the Guyana National Bureau of Standards (GNBS), thus further boosting the company's reputation so far as safety and standards are concerned. It was among the first three companies to meet all the requirements for certification.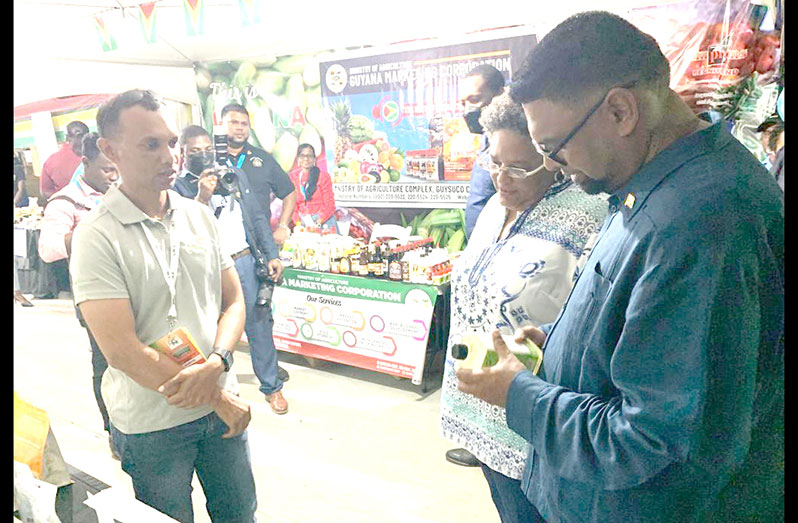 Chief Financial Officer of the company Ravi Annand has said that the decision to pursue certification from the GNBS was premised on the need to produce quality products. "In this business, if you are not careful, a lot of things can go wrong. Food safety and quality are key aspects that must be looked at and worked on deliberately. They do not come by accident and we want to bring the best for consumers," the GNBS quoted him as saying.
The Made in Guyana Certification Mark is a registered mark that aims to provide recognition to locally manufactured products on the local and international markets and is a signature of quality for authentic Guyanese products. The certification is valid for one year, pending renewal based on the company's ability to maintain the requirements of the programme.