THE Georgetown Marriott Beachfront was, last week, transformed into a tropical paradise for the premiere event that kicked off the 'Genesis X Utopia' Band Launch and events line-up.
Number one of six, the 'XM Touchdown Cooler Fete' saw patrons dragging and hoisting coolers through the loose, white sand as they eagerly awaited to escape to a local 'Feteland'.
A line up of several DJs kick-started the high energy evening with mostly soca tunes combined with a sprinkle of popular dancehall and hip-hop tracks. Moving to the tune, the crowd patiently awaited the line-up of local and regional artistes.
The breeze of the Atlantic Ocean swept across the gathering, bringing with it a sudden rain.
Technical staff scrambled as the sound system experienced technical difficulties. The music stopped as one DJ was mid-performance. The rain passed within minutes, but the fete organiser's support stuff scampered to reactivate the sound apparatus throughout the venue.
Midnight struck and it was Independence morning. Local acts, Nesta Nelson and Vanilla, took the stage to warm up the crowd for headliner, Patrice Roberts.
As the bass intro to Roberts' most popular song, "Mind my business" bumped, partygoers were teased with a video montage on the jumbo screen while awaiting the arrival of the singing sensation.
The Trinidadian Soca songstress hit the stage at 1:40 am to that very song as the crowd bellowed lyrics to the song.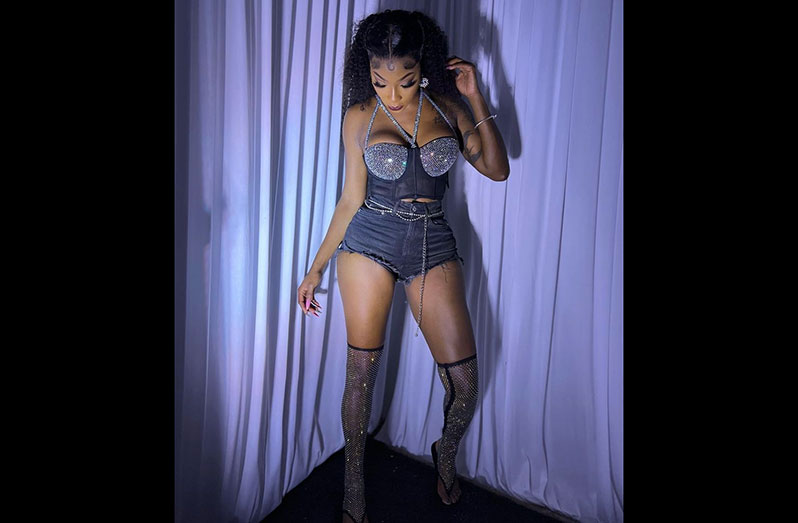 As Roberts emerged on stage, fete-goers were instantly energized as she threw out a set list of hit song after hit song: "A little Wine," "Better Days" and "Splash" were hot numbers.
Mid-way into her set, it was clear Roberts had a trick up her sleeve. Just as she began the song, "Like it like this", she called out to fellow Trinidadian singer, Kes, who was already in Guyana ahead of his upcoming show. The crowd went wild.
The duo embraced each other and shared a dance as they sang. The crowd was animated for Kes. He was not slated to perform that night, yet still delivered a short but riveting performance.
The show concluded just a few minutes after Patrice left the stage. The streets of the capital city were then flooded with partygoers who were deciding which popular night spot to choose for the after-fete cool down. (Shamar Meusa)