THE Ministry of Health on Thursday night granted the Guyana Bodybuilding and Fitness Federation (GBBFF) approval to have in-person audience at the National Cultural Centre on December 19 for its National Senior Bodybuilding and Fitness Championship.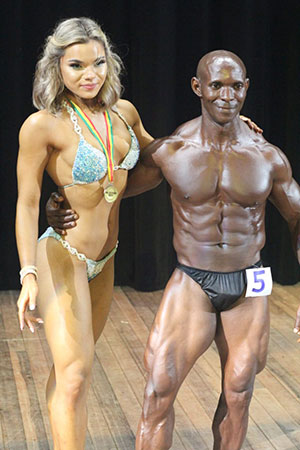 According to president of the federation, Keavon Bess, permission was granted in strict accordance with current national regulations.
"This permission was granted on the condition that GBBFF must follow all guidelines as set out in the Gazetted Order on COVID-19."
Bess pointed out that only 200 fully vaccinated persons would be allowed at the venue.
He added that tickets will soon go on sale.
Athletes and officials are also expected to adhere to the COVID-19 measures.
"On competition day, all athletes, backstage personnel and the executive of the GBBFF will abide by all COVID-19 protocols as gazetted by the Ministry of Health. While on stage, athletes will be required to stand six feet apart from each other.
While backstage, athletes will be required to wear their masks and to maintain the mandatory physical distancing. Judges will be seated six feet from each other and will be required to wear their masks," Bess had stated in a release earlier this week.
Overall, some 30 competitors will battle in the Men's Physique, Ms Bikini and Mr Guyana (bodybuilding) segments.