THE Christmas season is perhaps the busiest season of all. If you're a consumer, you'll be busy shopping for gifts, clothes and home decor. If you're a business owner or you're employed—you'll be busy working around the clock to ensure that customers and their orders are fulfilled. Apart from working and shopping, many of us are also busy cleaning up our homes and decorating to ensure we keep up with the season's festivities. If you have a family like mine, then you'll know that the Christmas season is when you see less of your family.
All of my family members are out all day working extra hours and we rest all evening to wake up the next day to continue our routine.
Last year, I worked as much as I could to make enough money to purchase gifts for my loved ones. I've worked multiple part-time jobs while working full-time at my small business, trying to fulfil orders for customers. I also had my studies at the University to complete during that time. It took a lot out of me to get through the season. I was too tired to even awake on Christmas Day because I was working until the evening hours on Christmas Eve at my business' location. All of that overworking led to a severe mental and physical burnout in the month of January; I was beyond tired. I'm writing this article with the hope of encouraging you all to do and be better than I was during the last Christmas season.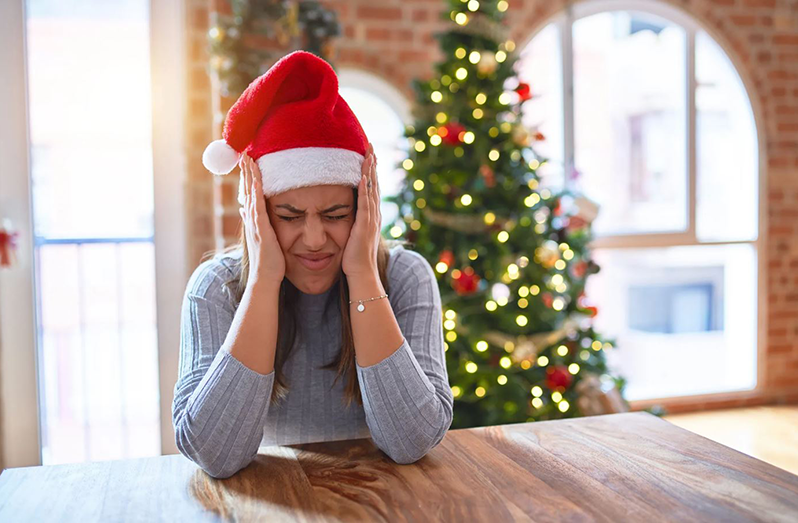 Apart from Christmas being Christianity's main season of celebrating, it is also a season of giving and compassion. Most of the time when we think about Christmas being the "season of giving," we forget to give to ourselves as well. We are so busy trying to give others gifts and goodness, but we forget that we also need some of that goodness in return. In short, you cannot pour from an empty cup.
It is also important to note that while grand gestures of gifts and presents are nice, our loved ones may simply need something simple and small.
My mother always told me that it's the, "thought that counts" and I couldn't have agreed more.
Yes, your loved ones will be pleased with a grand gesture, but they will also be understanding if you can't go above and beyond for them. They are called your "loved ones" for a reason, right? It is nearly impossible to not be busy during this season, but if you schedule and manage your time effectively, you might be able to balance the busyness of the holiday season. Don't forget to ask for help if you feel as if you're overworked and overwhelmed as well. If you need help at home for the Christmas cleaning, ask for it. If you need a day off from your place of employment, just to relax and regroup,take it. Life goes on after December and your responsibilities will still be there waiting for you. Instead of trying to please everyone this Christmas, enjoy the intimate moments you'll spend with friends and family; absorb the goodness and festive energy that surround you and most importantly, remember to be kind to yourself.