FOUR persons, including a woman, were on Wednesday charged for fraud, and attempting to bribe the police by Principal Magistrate Judy Latchman.
Vishal Munilall, 34, and Kulwantie Munilall, 25, both of Houston, East Bank Demerara were jointly charged with Dehodary Odit, 26, of Gordon Street, Kitty, when they appeared before the magistrate at the Diamond Magistrate's Court.
The trio was arrested on November 27, 2021 at the Golden Grove Diamond Police Station while attempting to bribe lawmen there with the sum of $700,000 to forego investigations against Munilall, and placed on $40,000 bail each.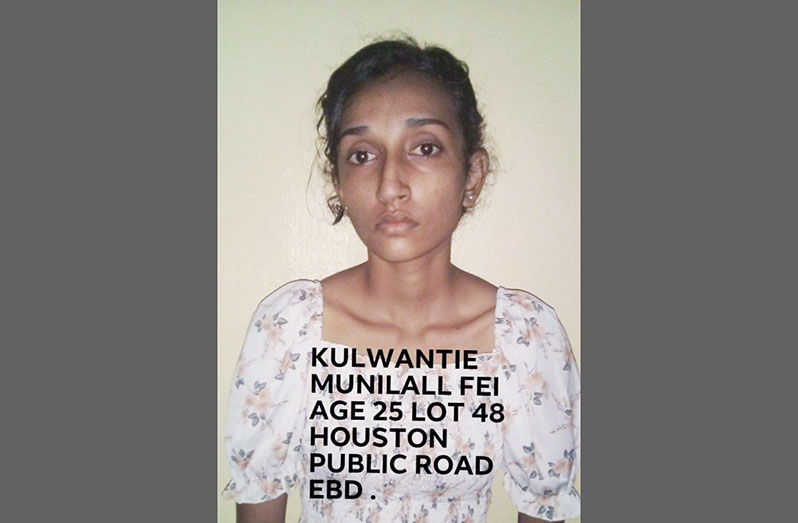 Meanwhile, Munilall and his older brother, Vickram Munilall, 37, were jointly charged with Odit for obtaining money by false pretence from Robin Bostwick back in February 2017.
The men pleaded not guilty to the charge, and were released on $100,000.00 bail each. The matter was then postponed to January 4, 2022.
The Munilalls were represented by Attorney-at-Law Damien DaSilva, and Odit by Attorney-at-Law Patrice Henry.
Reports indicate that at around 17:30hrs on November 27, Vishal was apprehended on two sentence warrants and escorted to the Golden Grove Police Station, where he was placed in custody.
While there, he requested a telephone call to his lawyer, and was facilitated by the police. The suspect was visited by the attorney-at-law, and shortly afterwards by Kulwantie, who gave him a package.
According to the police, Vishal then asked to speak to the investigating officer, which was granted. In the presence of another policeman, he gave the investigating officer $700,000 cash to forego investigation/prosecution against him.
The investigating officer immediately told the man of the offence he'd committed and cautioned him. The money was then marked and lodged, pending charges.
Thereafter, Kulwantie and Odit were contacted and told of the offence of Conspiracy to Commit a Felony with a Corrupt Transaction with an Agent.