EVEN though Victory Valley, Wismar, Linden, wasn't their hometown, some residents later made it their home because over the years they visited and never left.
Gaylord Alleyne came to Victory Valley many moons ago in search of work. He came with just the clothes on his back from Essequibo, the place of his birth.
The 67-year-old is now a resident of the village and has a modest home there and managed to establish a small business, a fish and chips shop at the community entrance.
The shop is a neat, brightly painted place with wooden stools and tables for seating accommodation and it is a clean place.
When the team visited, Alleyne was about to go out after cleaning up to make the necessary purchases to restock his shop.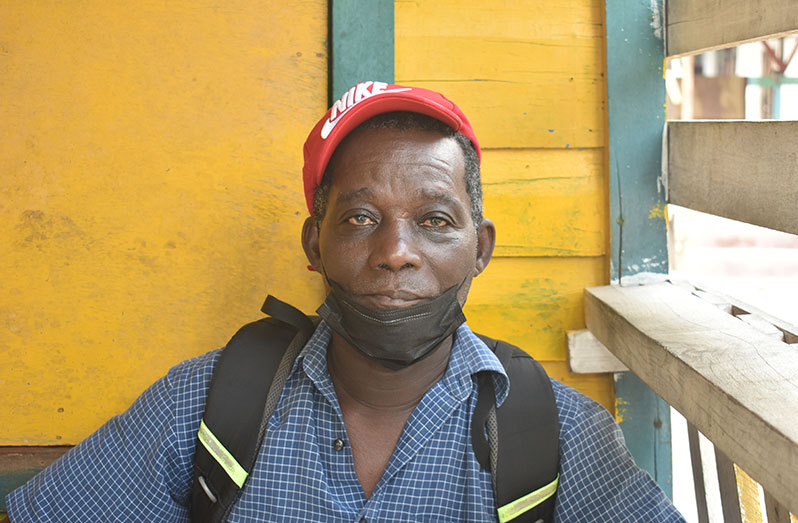 He told the Pepperpot Magazine that he came to Victory Valley in 1969 as a young man looking for work. Back then, things were tough in terms of employment and he decided to take that leap of faith.
Alleyne stated that after he gained employment in Linden, he fell in love with the place, built a small cottage and stayed.
The place was a squatting area in those days and people from all over came to work in Linden and stayed.
They made makeshift houses and all kinds of shacks when there were no roads, no electricity, no potable water supply and absolutely no infrastructure.
"I came here for work and never left and it has been 42 years since. This is my home because I invested my life and time here and I have a little business from which is [sic] earn, so I am good," he said.
Alleyne describes life in Victory Valley as bittersweet, because the sweet, crystal-clear, natural spring water that flows continuously in the village is awesome and the place is just beautiful beyond words and it is a place he calls home.
He reported that they have had some development, but not much and would like to have better facilities; the people yearn for betterment.
Alleyne added that most people have small roadside shops selling fruits, vegetables from their farms or groceries and other things to make a living.
He stated that others rear chickens, pigs and there are a lot of cash crop farmers in the village and some people work outside the village and would leave home early and return late in the nights, because of the long commute to the city and other parts.
"In this village people just don't sit. They are all doing something to earn," he said.
Alleyne will remain in Victory Valley, a place he loves and where he feels comfortable residing; a tightly knitted community where there are no strangers.
The black pudding lady
Meanwhile, In Victory Valley, the locals are multi-talented and have various things going for them in terms of skills.
Idyll Washington is a villager and the 'black pudding lady' who walks and sells in the community.
She is originally from Mahaicony, East Coast Demerara, but came up to Victory Valley to stay with her sister in 1974.
The mother of five told the Pepperpot Magazine that she got to like the place and blended in quickly and decided to stay.
Washington reported that after she completed school, she returned to Victory Valley and never left.
She settled and made a life for herself there and today she is recognised and loved.
Her black pudding is among the best and she takes pride in its preparation; the people look forward to that good local delicacy, a favourite among Guyanese and even foreigners.
Washington pointed out that she would make to sell in the village and also make for orders in bulk and to accompany the black pudding, she would make mango sour with just enough pepper to the customer's liking.
It is a job she began doing many years ago to bring in an income in the home and is still at it, even after all these years, simply because she is accustomed to working with herself. Being self-employed is the best option for her.
In her spare time, she is also the well-known 'bush medicine' lady, who makes asthma medicine from nine ingredients, plants and bush from the environment and tamarind, peppermint oil is also added to the potion.
It is a homemade product that sells like 'hot cakes,' a medicine that has helped many people who were suffering with asthma.
Washington would also make the medicine based on orders and hardly ever has anything been left at home.
The 70-year-old reported that she had a good upbringing as a child and her father was a butcher; he brought home the best cuts of meat for them.
She stated that good values were instilled in them at a young age and today, all three of her siblings reside in Linden and have made something of themselves.
"Life for me is good here, but you must work to earn and support yourself and one must also have the discipline to go about their daily life in a respectable manner to have a good life," she said.
Washington celebrated her 70th birth anniversary oi November and is just doing what she must.