JUSTICE Sandil Kissoon, on Wednesday, refused to accept the guilty plea of Aaron Hing, who was charged for the murder of his godbrother, Dominic Bernard.
Bernard, a British teen, was found in a shallow grave in January 2016, almost three months after he vanished.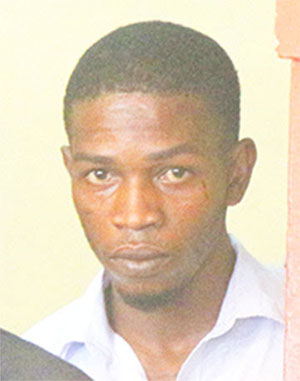 Hing was arraigned before the Berbice High Court for the capital offence of murder, but opted to plead guilty. He admitted that he murdered Bernard on October 14, 2015, at Kildonan Village, Corentyne, Berbice.
Although he admitted to the crime, Hing told the court that it was his co-accused Staymon George, called "Sherwin, who killed Bernard. George has already pleaded guilty to the crime and is expected to be sentenced on October 19.
According to Hing, George drove the motor car to collect Bernard from the airport, and then they went to a bar in Georgetown where they smoked cannabis and popped "pills" (ecstasy.)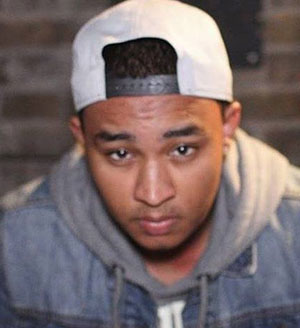 After spending some time, they then travelled to Kildonan Village, where Bernard borrowed George's cellphone to make a call. However, Bernard dropped the cell phone and cracked its screen.
In tears, Hing said that George became angry and attacked the teen causing him to hit his head. George then armed himself with a hammer and bludgeoned Bernard.
In refuting the prosecution's case, Hing said George threatened to harm his family if he went to the police.
Justice Kissoon, after listening to Hing, entered a not guilty plea on his behalf.
A 12-member jury was then empanelled to hear the case which will commence today.
The state is being represented by special prosecutor, attorney-at-law Latchmie Rahamat, while attorney-at-law, Sanjeev Datadin, is on record for the accused.
Meanwhile, Krystol Thomas, her mother Sinfine Henry, also known as "Coreen", and Jahmil Sinclair, are currently out on $300,000 bail. They were each charged with being an accessory after the fact and are expected to stand trial soon.
The teenager reportedly arrived in Guyana on the evening of October 14, 2015.  George, who is said to be a close friend of Hing, was the driver who transported Hing to the airport to collect Bernard. The teen was scheduled to fly back to England on November 5, 2015.
After collecting the teen from the Cheddi Jagan International Airport, they stopped at a location on Sheriff Street where they ate and drank a few beers. Bernard was never seen again. His parents came to Guyana after he failed to arrive in England.
On January 8, 2016, his badly decomposed body was found in a shallow grave in the backlands of Nurney Village. A DNA sample taken from the body was tested against Dominic's father, Andrew Bernard, and they matched.
The police later issued an arrest warrant for Hing and George after they disappeared when investigators attempted to contact them.
Hing was arrested while hiding out at a city hotel while George was nabbed at a house in Tucville, Georgetown. It is alleged that those charged with accessory hid Bernard's personal belongings, including his camera.
George had told police that Hing took Bernard to Kildonan Village, where a hole had already been dug. While there, Hing reportedly struck Bernard with a piece of wood which caused him to fall to the ground. While on the ground, Hing allegedly armed himself with a hammer and continued his assault on the teen.
George told the police that he helped Hing bury Bernard's body in the hole. According to George, Hing killed Bernard for "payback" because he (Hing) was arrested in England due to the teen "snitching."