WE recently celebrated the first year of the Virtual Writers Retreat and we had a lot to celebrate in such a short time. We have had people from Guyana, French Guiana,  Trinidad, Barbados, The Bahamas, Suriname, Antigua, St Lucia, South Africa, Nigeria, Cameroon, Canada, and various parts of the United States.  The first person to publish was Wendy Hermonstine and she is now working on her second book. Alicia Amanda published a couple of books, Phil Umoru Iko-Ojo   and  Beverley Been also published theirs.
The most recent author to publish from the retreat is Sara Khalil, who was born in Guyana and left for New York in her teenage years.  I had the honour to contribute the cover, and it was a privilege to read the manuscript first, because I assisted her to publish her book 'InComplete.' I did not want to put it down because her story is so compiling.
Sara has always felt that her life is a solidarity journey and that we are all riding a train through our hours, days, and years.
In this thoughtful and revealing story of her journey, readers will accompany one of the most courageous women on her expedition to self-discovery – a remarkable life story of trials and triumphs.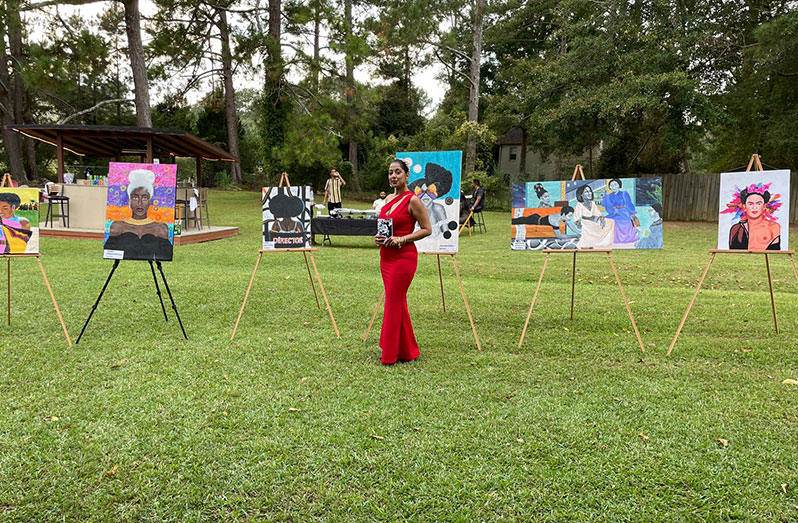 Her book 'Incomplete' offers insights into Sara Khalil from childhood to adulthood. She lived her childhood in Guyana then migrated to the USA  with her family. She was determined to fight against all odds, even after two failed marriages. Reflecting on her nomadic early years, we witness all that she faced as she doggedly pursued her calling.
Sara shared with warmth and honesty how she dealt with betrayal, forgiveness, and feelings of being unloved.
This book is authentic, sassy, inspiring, bold, and pragmatic, qualities quite similar to the author herself.
She launched her book at Artfest in Atlanta and will be launching in New York later this month and Guyana in November.
I got her permission to share an excerpt with you and I believe many women can relate to her journey.
Excerpt:
"I will leave today; just help me pack my belongings." His mother started to pack his clothing in a suitcase.
Mike also started packing. I was so upset and lost that I started to cry and begged him to stay. I was in a place of confusion, I hated myself and I blamed myself. I felt I wasn't good enough. I threw myself on the floor, in a foetal position, crying out as loud as I could, more so screaming.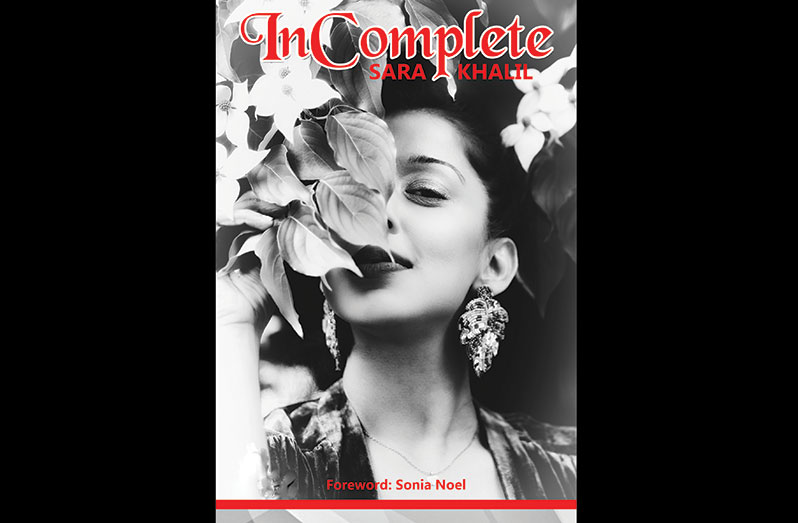 My world was upside down. I loved him with all my heart; even with all the infidelity and hurt he caused me, I still wanted to hold on to him for the sake of my family and my child. I never wanted to let him go, no matter what. He had made his decision and wouldn't be budged. At 6 pm that evening, Mike left with his Mom. Our six-year-old son, Jayden, started to run behind his father, but Mike kept walking; Jayden asked me, "Mom, why daddy leaving again"? I didn't have any answers at that time. I quickly tried to control myself and started engaging in other conversations with my son, thinking he would get distracted and forget. Guess what? I was wrong. He kept crying and asking the same question, over and over. Finally, after some time passed, he stopped crying and asking questions and started to be himself again. It was close to bedtime, so I bathed Jayden, took a shower and we were off to bed. The very next morning, I took my son to school and decided to go to the bank and withdraw some cash because my ex-husband didn't leave us with any money, and I was unemployed. When I reached the bank, I proceeded to the ATM to withdraw 50 dollars and declined. 'Insufficient Funds.' I then decided to speak with one of the tellers at the bank. It was a TD Bank, at the time. I waited for about 10 minutes before a teller finally approached me to enquire about my concerns. I showed the teller the receipt I got from the ATM indicating, 'insufficient funds.' The teller asked for my bank card so that he could himself try at the cashpoint machine. He got the same message. There was no money left, only 79 cents. I started to panic, my heart was racing. I got an instant headache. I started to worry. With no money, how was I going to survive? How was I going to feed my child? How was I going to pay the bills? "I am failing," I thought not just me but my son"
I felt like a failure many times as a mom and I think lots of moms felt that way at least once. Not only is failure a possibility, but it is also a certainty. We have to find a way to fail forward."
I love how Sara overcame her hurdles and she is now helping many people because of her journey. You can purchase her Ebook or paperback on Amazon. She is passionate about making a difference in the world and recently launched her NGO, World Care Organization.
"Thank you both Claudia and Sonia for your outstanding leadership in the Writers Retreat. I was amazed at both of your abilities to engage the participants without losing focus on the topic. I have never seen that done so effectively with a large group. I was really pleased to see how you led us all to new awareness and insight. It was just delightful, and I came away committed to exploring some new things in my spiritual and relational life, and so much I learned and took away from the retreat that now I feel proud of myself and to know I can write more than one book."
Every life has a story and I encourage you to join us for our upcoming Virtual Writers' Retreat (email info@createcompellingstories.com)as we continue this beautiful journey called life BEYOND THE RUNWAY.