– Always, a sign of specific social times…
There's an evident uneasiness of trust and caution that has clawed itself into the public consciousness. Homes are closed earlier, and the gaff on the stairs is not without concentrated stairs to the street beyond, with keen observations as to who and how many have turned into the yard, above all, can we recognise who they are? Somehow, there are adequate weapons to outfit bandit units across the country, and we should not be surprised. There is a criminal nouveau riche who needs protection, and are well connected enough to have a legal cache of weapons and obviously an auxiliary stash. Then there are our wide borders with Venezuela and Brazil. Over two decades, they have brought weapons for sale into Guyana, apart from their gangs infiltrating our Mining areas, which seem to be a soft target availability. Crime is now complemented by narcotics that have been allowed to become a parallel normal, in the surreal context that law enforcement do arrest drug traffickers. But there has never been a public thrust towards educating our adolescents and slow learners of the down side of drug usage, except for the foreign adaptation of anti-cigarette campaigns. The criminal landscape is much more complex today, there are an entire generation who have grown up and can identify streets of high-rise buildings (by Guyana standards) that were financed by Narco-dollars, and the recent foreign press statements of local companies owned by the Italian Mafia, and the local professional and official silence has not helped. Though this is the perception a generation of Guyanese are schooled into accepting, where the landscape of success lies. By far it is not the conclusion on an individual level, because this is not new and still people strive when shown a genuine alternative to transcend.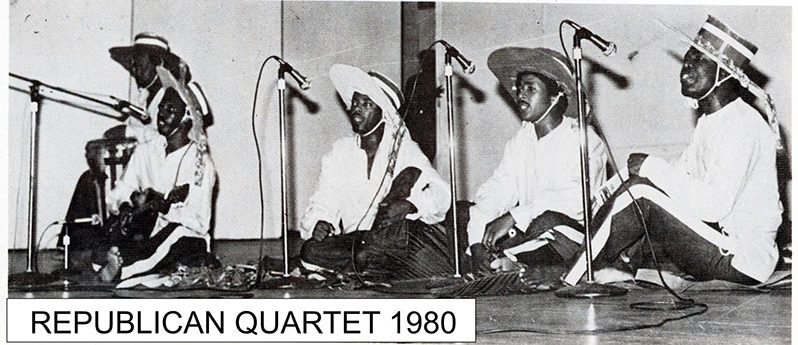 Where is the alternate inspiration going to come from and what is the narrative and systems that will be used to create a balance that there are no pure sanctimonious human systems, but that there are standards that should be held above other methods in going forward? That there are a large population of young Guyanese who are passing through the courts and through the prison system, cannot be disputed, and it's in that system that an interception can be made, though not the stage for the only interception. In the late 90s I volunteered a self-financed project to teach Art in the prison. In charge was Chief Officer/Director Dale Erskine, who agreed to the mechanisms I had out lined. It took several months in which I had successes. I practiced an initiation engagement to explore who were serious, wasting time and above all had the skill and talent to make a self-difference in the field. I even applied to Ronald Gajraj for an early release for one of the inmates in the class who I had known was enduring prison in and out for too long, and with the support of Director Erskine this prisoner was allowed the early release. With another colleague he pursued art projects, coming to my home for guidance. I assured him and his colleagues that the best option was to have a job while developing their artistic skills, which he did. I have not on queering learnt of his retrogression into prison. The fact is, that rehabilitation is not magical. It requires effort, and we have precedents. There are no Guyanese who have had parents working at Hospitals as ward maids, cleaners, kitchen staff and even medical staff, who are over 50 that did not eat 'Jail Bread' because at that time the prisons baked for other institutions, had its own printery, that took in outside jobs, produced their own mattresses, had a boxing gym, a football team and drama club that was identified as the Republican this or that. As for the 'Jail Bread' yes, I ate it, as soon as it arrived home to supplement the Saturday and Wednesday official home baking days.
That was a period when the criminal population was small enough a tribe to be catalogued. The police knew who to look for when certain crimes were committed. Unlike today, where law breakers are springing out of the woodwork on a momentary frequency, at times from surprising backgrounds, no longer are the wards of old South Georgetown, Tiger Bay, Lodge and other familiar "blame areas" for our old expired class pretention comfort zone narratives, are realistic.
Extrajudicial methods didn't work, it worsened the social fabric, and the psychological lives of many sensitive policemen involved. It was submerged in error. Today, technology is in place to apprehend suspects. Still, the problem is, as I mentioned in a past article of a conversation between myself and a senior policeman in respect to 'drug addicts' he with a smile had responded to me "If we pick them up, which is not a bad idea, but then, whey we gon put them?" that reply was "Check mate'" on a subject board- that has gotten worse, in that it has become accustomed to.
In closing much of what was mentioned in the past that were commendable, did not work because though the spark that was awakened through programmes like 'GUYFESTA' (The Guyana Festival of the Arts). It stopped there. There was no continuation plan, as were the prison skills learned. It became a rehabilitating dream with no vision to allow it to exist in the reality of the coming dawn.