Research shows that herbal medicine has its origins in ancient cultures and involves the medicinal use of plants to treat disease and enhance general health and wellbeing.
Some herbs have potent (powerful) ingredients and should be taken with the same level of caution as pharmaceutical medications. In fact, many pharmaceutical medications are based on man-made versions of naturally occurring compounds found in plants.
Against this backdrop, local entrepreneur Nicole Blenman has catered to the nutritional needs of women and men through herbal solutions.
The Pepperpot Magazine sat down with the nutrition and herbal entrepreneur to garner a comprehensive perspective as it relates to how women should take care of their bodies nutritionally.
"A dietary change plays a very integral role… I have found that when a client may go to a doctor, the doctor wouldn't give any medication for your condition, what they would do is give you a prognosis like losing weight… but often that is temporary," she explained. "If you don't keep on certain things, you aren't achieving that goal. Therefore all you need to do is eat well and stick to your daily consumption and you will be fine. So dietary changes have worked for women."
She explained to the Pepperpot Magazine that she has benefitted from dietary nutrition changes in her personal life.
In a planned workshop, she and others hope to deal with women in general, particularly those who have gone past menopause, women dealing with hot flashes, changes in their bodies, and women from as early as 15 years old to as late as 53 years.
The workshop will also address women who are dealing with hormone imbalance which contributes to irregular periods.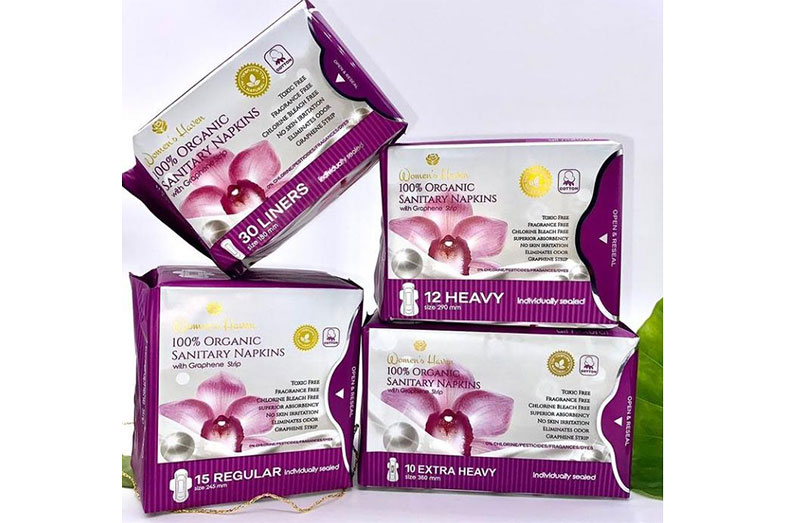 She explained that nutrition and herbs are important because of the fact people need to eat right.
"Once you are doing this, you get better results in your overall health and this is known. I would definitely advise people to go the healthy way now and do not wait until your health condition gets to a point where it has to be addressed urgently, it is no alternative, but primary medicine, and we should seek it, everyone should seek to eat well and use herbs," Blenman told the Pepperpot Magazine.
Blenman noted that the genesis of her business deals with women's wellness, aimed at urging women to eat healthier and teaching women to use organic feminine care products.
She made it clear that her business focuses primarily on her own brand of organic feminine products, including sanitary pads and much more.
"Women who use our products have noted that they experience a more comfortable menstruation minus menstrual cramps. It is state of the art sanitary napkin. We have other products on our line, all herbal and organic, such as a herbal wash and a whole line of products that [addresses] women's feminine care," Nicole related during her interview.
She noted that the way women handle their body and reproductive system is key. Therefore eating is one aspect, but handling it from an external will perspective using herbs, intertwine to make women's health a primary concern.
According to Blenman, back in 2019, she started the "Happy Flow Foundation", which was aimed at helping women across the country who were not privileged enough to obtain sanitary products and educate women on the importance of taking care of their overall feminine care.
As it relates to men, Blenman indicated that her business aims at making men comfortable when they attend her sessions.
She added that monitoring your overall health by ensuring the body is detoxing and receiving the needed nutrients and rest and exercise is the overall wellness plan.
All the organs work together for the good of the body, they support each other.
Meanwhile, other co-founder of the Women 's Wellness Nicole Rowe added that a major element of proper body function is detoxication.
The pair added that herbs like Rosemary, ashwagandha, gingko is great for the healthy brain functions.