STEVE Richmond once lived his life in the bright lights and had a busy lifestyle, but then exchanged all of that for the scenic, quiet Old England Village where he has settled with his family.
The retired artiste once toured with the Cannon Balls group. He told the Pepperpot Magazine that his singing days are over, but these days he would do it for fun and not as a profit-making venture.
You can now find him engaged in simple things such as doing some cement work with some villagers to construct a food shop for his daughter, who already has a bar.
The father of seven added that at age 18, he was diagnosed with glaucoma and has lost 98 percent of his sight in both eyes, so he spends his days farming and doing other things in and around the house.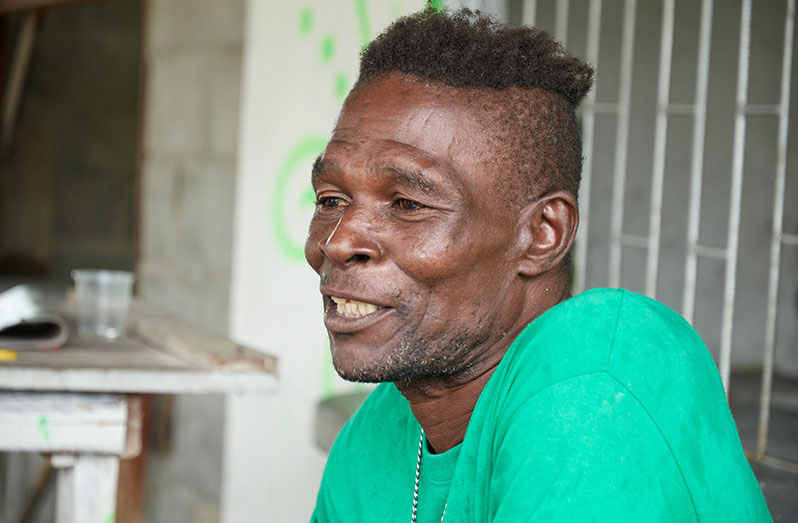 Richmond stated that Old England Village is a place that is like living in the outdoors, in nature with the backdrop of the Demerara River, blue lakes, sandhills and a lot of greenery.
He worked in the bauxite industry at Three Friends Village for many years and he became familiar with the area.
The 58-year-old reported that he is supported by his wife, Tiffany Rudder, who sang with the New Invention Band in 1988, but these days she is just singing for the church, the only church in the community, the Adventist.
They have a shop under and they have tables and chairs under shady trees, where people can be comfortable and play dominoes, or just have a cold beverage to beat the heat.
Youth development
One of the men assisting with the construction of the shop, Nigel Higgins, told the Pepperpot Magazine that he is very passionate about sports and would like to see the youths benefit from a pavilion, since they already have a ballfield.
He explained that things are a bit stagnant and with the pandemic, it is not better, but the people are defying the odds and are doing things to make an honest dollar and with sports, the youths can have something meaningful in which to participate.
Higgins stated that the football team needs proper gear among other things and they have to constantly find ways to engage the youths and keep them motivated.
"A pavilion will be an asset for the people of this village, because it is a good fixture where people will meet for various sports activities and it will build capacity and encourage the young people to participate in sports," he said.
He disclosed that the village has been in existence for more than 40 years and even though development has been slow they have seen some and welcome more.
The 48-year-old added that he is originally from the Pomeroon, but began living in Old England for the past seven years and he likes the place and people equally.
An overseas-based Guyanese from that village who is here on holiday, Nigel John, told the Pepperpot Magazine that he would return home annually to contribute to the community and he was doing just that when the team met him.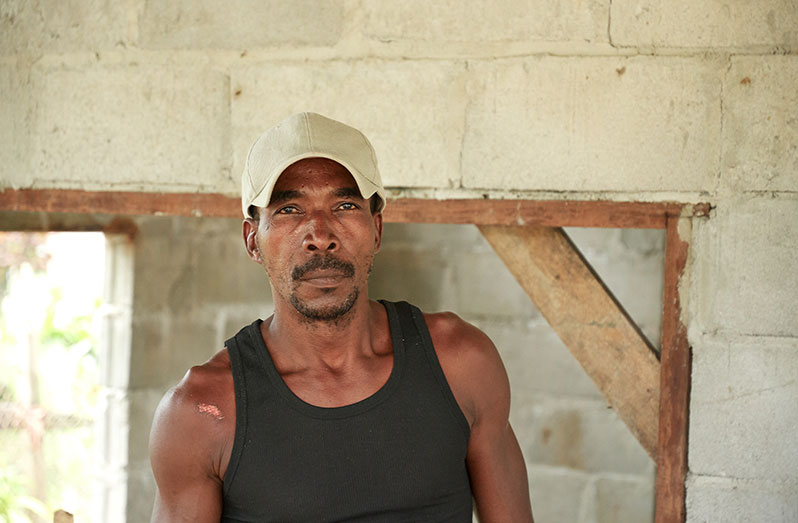 He was lending a helping hand to build a shop for his fellow villagers and would donate sports gear to the football and cricket teams and do whatever is needed to encourage the youths to spend their time in an engaging manner, instead of being idle.
The team also met yet another Nigel- this time it is Nigel Fariha, 55, also a resident and farmer, who enjoys the peace and quiet of Old England Village.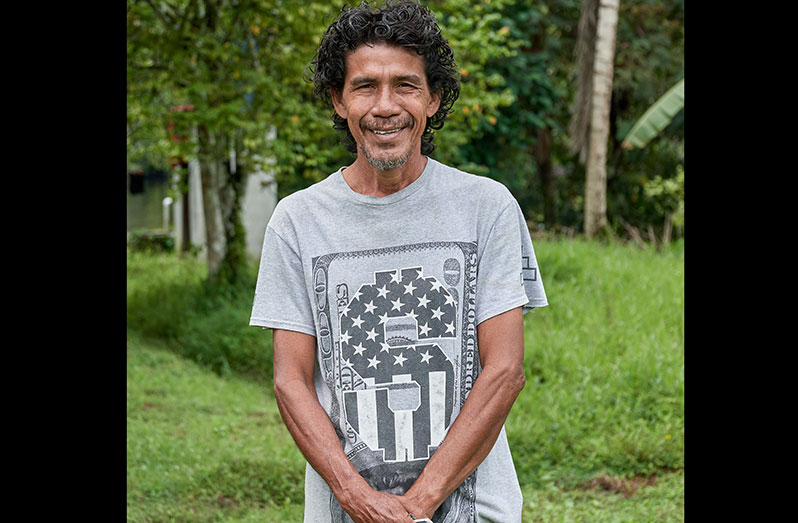 Like most locals, he has a small farm across the river and he has some citrus and ground provisions and is involved in subsistence farming because he doesn't have a regular market for his produce.
He is originally from the city, but has relocated since 2000 and reported that back then the place wasn't so developed as it is today.
The father of two stated that he is a contractor, who would get small contracts and is trying with that to earn.
"This place is amazing, the scene, that is, but work is slow and not readily available; but I have been getting very small contracts, nothing big yet, so I am holding on and I am also farming, so I am of the hope that things will work in my favour," he said.
His children were seen swimming in the cool, dark fresh water of the Demerara River and they too seem contented with the quiet atmosphere.