-more drainage works needed to prevent flooding
OFFICIALS of the Region Two (Pomeroon-Supenaam) administration say more drainage works need to be done in various communities in an effort to prevent severe flooding as the region prepares for more rain.
The region has been hit by severe flooding since May 25; the Pomeroon River, St Monica, Karawab, Kabakaburi are severely affected. These communities were flooded with approximately four feet of water. On the coastland, villages in the Charity community were flooded along with various sections of Anna Regina.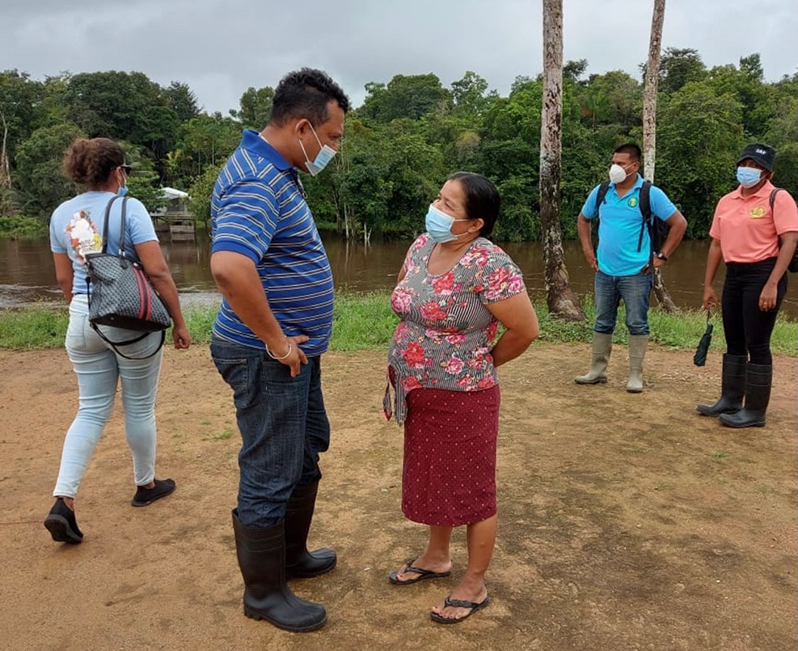 This resulted in the regional officials conducting several outreaches and emergency arrangements were made to bring relief to flood-affected residents. Over 2,000 food hampers and a number of water tanks were distributed to residents in the Amerindian communities.
However, several requests were made by residents and community leaders for relief. Among the requests was for infrastructure works to be done in the Pomeroon River to raise the river bank. Residents also want seedlings, fertilizer and tools for the Pomeroon River. This will assist farmers to recover and replant after the devastating effects of the flooding.
A request was also made for the design of a block drainage for the farmlands in the Pomeroon River, tubes and revetment works. A mini-excavator, particularly for the Pomeroon River, is also needed. The residents suggested that a feasibility study be conducted for the dredging of the mouth of the Pomeroon River and the upgrading of several access dams, including the one at Charity and Lower Pomeroon.
Additionally, residents believe that more extension services should be offered by the National Agriculture Research and Extension Institute (NAREI), Guyana Livestock Development Authority (GLDA) and the Guyana Rice Development Board (GRDB).
The Region Two administration has already spent $25.5 million for the purchase of an additional 500 food hampers, as well as fuel, for pumps to assist with the current rainy situation.
These requests have been forwarded to the Ministry of Local Government and Regional Development.