– says President of STARR Computer
THE world is grappling with a global 'chip' shortage because the demand for semiconductors is surging far beyond capacity for supply and this has already impacted all forms of electronics, including home appliances, information technology products, automobiles and smart devices.
This is according to President of STARR Computer, Mike Mohan, who said the companies that create these important chips include Intel Corp of the USA, Taiwan Semiconductor Manufacturing Co Ltd and South Korea's Samsung Electronics Co Ltd.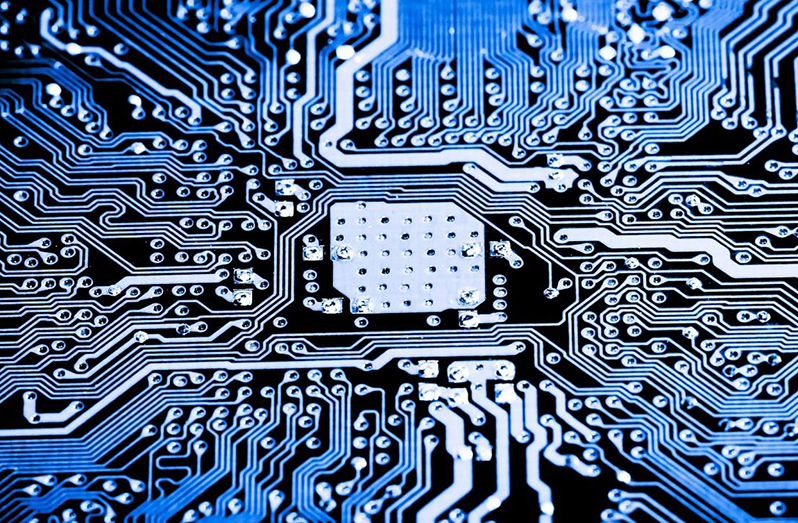 Mohan said that the shortage in chips – the "brain" within every electronic device – has been steadily worsening since last year.
However, he noted that the COVID-19 pandemic has caused a near-term supply shock, triggering an unprecedented global shortage, especially for certain industries like smartphones and personal computers.
Intel announced a $20 billion plan in March to expand its advanced chip manufacturing capacity, building two factories in Arizona and opening its plants to outside customers.
Mohan explained that the overall demand for semiconductors of all stripes, from basic microcontrollers and memory chips to the most sophisticated high-performance processors, has grown over the past decade, as smartphone usage and computing power boomed.
Added to that, mechanical machines like cars have become smarter, entailing the use of many more chips. Automotive electronics, which may include everything from displays to in-car systems, are set to account for an estimated 45% of a car's manufacturing cost by 2030, according to a Deloitte report.
The cost of the semiconductor-based components used in those electronics is estimated to jump to US$600 by 2030 from US$475 in 2020.
According to Mohan, the problem will be magnified, because the cost of chipmaking and keeping apace with technology advancements has increased exponentially this decade. Mohan underscored that the most complex and expensive pieces of silicon these days are logic chips from Qualcomm, Nvidia or Apple that give computers and smartphones their intelligence.
"The severity of the global chip shortage has gone up a notch over the last few weeks and it's now looking as though millions of people will be impacted. As technology has advanced, semiconductor chips have spread from computers and cars to toothbrushes and tumble dryers," he added.
But demand for chips, he said is continuing to outstrip supply and this will also impact the supply of computers and electronics to the Caribbean and South American nations.
"The average person on the street is bound to be impacted by the chip shortage in one form or another," he noted.
Noting that the vast majority of the world's chips are made in China, while the U.S. is the second-biggest producer, Mohan said this has impacted the supply of certain personal computers and other devices being sent to Guyana and will result in a price increase between seven to 40 per cent.
"This will affect the overall price of these items," he added.
Meanwhile, in focussing on another aspect of the impact of COVID-19, Mohan said the staff at STARR Computer have taken their vaccines and are abiding by all protocols.
Further, in advocating person to take the vaccine, Mohan said that the company will be running a laptop raffle for all persons who are vaccinated; the winner will receive a desktop computer, a desk, chair and other accessories.
This, he said will be running for a four-month period.
"We also have one for all media operatives, the winner will receive a 10-inch tablet," he added.