HASENA Khan is a cleaner/sweeper attached to the Massiah Primary School and from the look at things, one can tell she likes what she does for a living.
The single parent has been at the job for the past five years and she got the work when she needed a job and she was thankful.
The 59-year-old is effervescent and friendly and it has been a different experience going to clean the school without the pupils being there, since she is accustomed to their banter and the running around.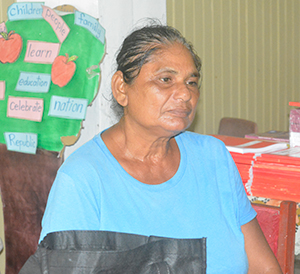 The mother of one reported that she was forced to work to upkeep the home because she has a son and a sibling; her sister resides with her.
"I like this job because the head teacher is a gem and she would see with you and doesn't fret or tell you anything that would make you feel hurt and I would clean this school just as I would my home," she said.
"It is two of us and we would portion the cleaning, because it is a two-storey wooden building plus the compound, so it is a lot of work and collectively we do it," she said.
She was at home since the pandemic forced schools to close, but last week they began cleaning the school again due to new admission registrations three days per week for the new school term.
The other sweeper/cleaner is Anita Somai, 34, a mother of one, who has been holding that job for six years.
She resides in the neighbouring village and would walk to work and is pleased to return to work even three days per week, because she was at home doing just housework and being indoors all the time can test your sanity.
The teachers have been coming out and the cleaners were called out to keep the place tidy and it is something to do for Somai, who does not venture out of her house often.
She stated that it was not easy being away from school for 16 months, and she has grown quite fond of the children and teachers and she misses them.
"It had been frustrating at first when COVID-19 came to Guyana and we had to stay home and away from school, but we had to try and cope and being shut-in isn't normal and it took a toll on us," she said.
Somai reported that she would like to resume normalcy and urge all to get fully vaccinated, since the coronavirus seems to linger a bit longer so people can return to their jobs and places of work.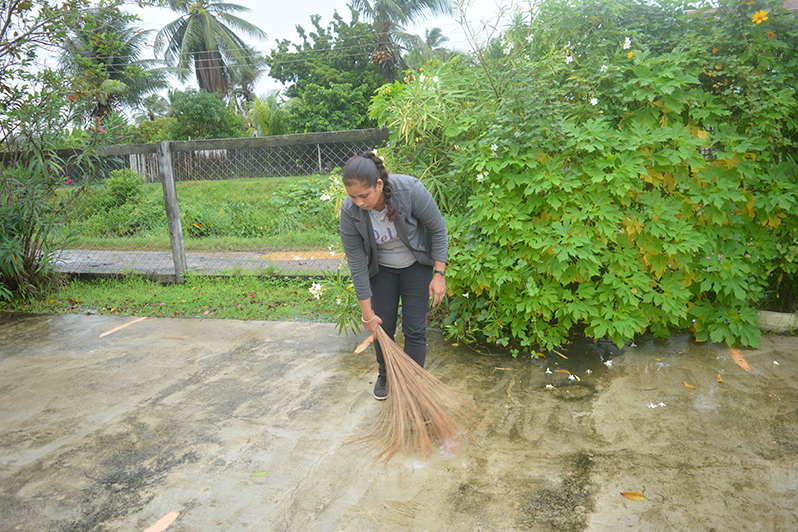 "It is nice coming out of the home three days per week to clean the school and we do it from 08:00hrs to 13:00hrs," she said.
Somai added that she doesn't mind doing her household chores and cooking before going to work and looks forward to it.
She explained that when school closed they had no choice either but to pack up and go and it has been hard on a lot of people to finally adjust to social distancing and staying at home.
Somai noted that they not only clean but sanitise visitors and test their temperatures before they enter the school compound and it's something new; they were, however, trained.
"Because [of] the headteacher, Angela Innis, this is a good place to work; she is a good person and we get along well," she said.
Somai has been fully vaccinated and she is hoping to return to work on a full-time basis when schools re-open.
She and Khan get along well and they would share the cleaning to ensure that the place is tidy and everything, including the washroom, is clean.
Even for such a large school, the two women do what they must to ensure that the environment is sanitary for both pupils and teachers.
"Cleaning is an honest job and there is no shame in doing work that gets you paid," she said.
Somai is a quiet person, who does her work easily and gets things done on time without much effort.
She doesn't mind working to assist her spouse in bringing in a monthly income to the home, because they have a child.