THIRTY-SEVEN days after Chief Justice (ag), Roxane George, threw out one of the APNU+AFC's election petitions, the party has moved to the Court of Appeal claiming that the High Court judge erred in law.
On January 18, the Chief Justice struck-out the elections petition, 99 of 2020, filed by Monica Thomas And Brennan Nurse, who argued that the elections were unlawfully conducted and/or that the results, were affected or might have been affected by unlawful acts or omissions.
Their intention, as such, was for the court to nullify the outcome of the March 2, 2020 General and Regional Elections and to declare that President, Dr. Irfaan Ali, is occupying the seat of office illegally.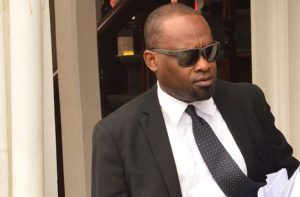 The Chief Justice, however, struck out this petition since it was not filed in consonance with the rules outlined in the National Assembly Validity of Elections Act.
It is the entrenched principles of elections law that the provision regarding time must be strictly complied with, as non-adherence to the requisite timeliness was held by courts to result in the nullification of election petitions.
The Chief Justice, however, will be proceeding with hearing of petition 88 of 2020 which was filed by Petitioners Claudette Thorne and Heston Bostwick.
That petition seeks the court to determine among other things, questions regarding whether the elections have been lawfully conducted or whether the results have been or may have been affected by any unlawful act or omission and in consequence thereof, whether the seats in the National Assembly have been lawfully allocated.
Certain documents such as Statements of Polls and Statements of Recount, which are in the possession of the Guyana Elections Commissions (GECOM), have been lodged for safekeeping with the registrar of the court. That case will be heard on April 7, 2021.
On Wednesday, January 24, attorney-at-law Roysdale Forde, SC, moved to the Court of Appeal to have the Chief Justice decision on petition 99 of 2020, set aside.
The appeal, among other things is contending that the Chief Justice erred in law and misdirected herself when she misapplied the doctrine of strict compliance by holding that such compliance related to the contents of the Affidavit of Service instead of the filing of the Affidavit of Service in a timely manner.
Another ground claims that the Chief Justice erred and misdirected herself when she failed to consider the objective of the petition in making her decision on the content of the Affidavit of Service. A date has not been set by the Appeal Court for hearing.
The Coalition has named several respondents inclusive of Chief Elections Officer (CEO) of GECOM, Keith Lowenfield; Vice-President, Bharrat Jagdeo; and representatives of several political parties. Former President, David Granger, is also named as a respondent.