STUDENTS across the Caribbean who had paid for reviews of their Caribbean Examinations Council (CXC) 2020 examinations were overjoyed when they visited their student portal on Monday and saw improvement in their grades.
In a statement, CXC said that it had thus far released 80 per cent of the final results for the 2020 Caribbean Secondary Education Certificate (CSEC) and Caribbean Advanced Proficiency Examinations (CAPE).
The statement also noted that the council is currently in discussions with Ministries of Education across the Region to "finalise details" for the 2021 examinations, and will reveal further information on this in a matter of weeks.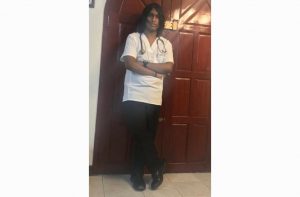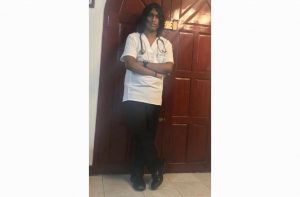 Whatever results have been finalised were said to have been sent to the respective countries since Thursday, while students were able access their new results on the CXC portal from Monday.
"We have released 80 per cent of the final results and we are working assiduously to complete the remainder. On 31 December, 2020, final results were shared with CXC Local Registrars and on 4 January, 2021, CXC will release grades to students via the online student portal," the statement said.
When contacted, local Superintendent of Examinations, Sauda Kadir-Grant, said she could not say if Guyana had as yet received all of its final results for the CXC exams.
"I know that there might be a few cases that CXC might still be looking at.
I would only go with what CXC has noted, that there is 80 percent completed," she noted.
Notwithstanding that preliminary results for the 2020 CXC examinations having been released since September 2020, Guyana has never declared a "best performing student" for the examinations, due to the unprecedented number of reviews that were requested by students.
Due to the delayed completion of the reviews, CXC is yet to declare official results for the examinations.
As the reviewed results have started to trickle in, many students who have received improved grades say they are ecstatic to see the fruits of their labour, satisfied in knowing that their steadfast belief in their abilities were not in vain.
"I feel that my hard work is now being recognised and awarded with a more fair grade although I do think I deserved a Grade One but I'm satisfied with the change," commented Jeremy Singh, of Queen's College, who received an upgrade to a Grade Two in Applied Mathematics, which he wrote at CAPE.
He is still awaiting the verdict on two other subjects which he had requested to be reviewed.
Aspiring doctor Nikhil Sankar, received improved grades in three of the eight subjects he wrote at CAPE, moving up one grade level in each case to get an additional two Grade Twos and a Grade One.
RELIEVED
"I feel slightly relieved, knowing that some justice was done. However, I am not fully satisfied. I don't think [it] is a complete rectification," expressed Sankar, who has other subjects where the grades were not changed. Nonetheless, Sankar has since been accepted into the medicine programme at the University of Guyana (UG) and has moved on from the inaccurate grading by CXC.
"I have already completed one month of university. So these changed grades won't have any substantial impact. I'm more concerned for the impact on the Lower Six and CSEC students," he said. Other students are still hopeful that they would receive changed grades when the other 20 per cent of the final results are released by CXC in the coming weeks. In the 2020 examinations, CXC faced an unprecedented influx of over 21,000 review requests and over 3,100 queries. The body received a total of 10,055 review requests for subjects at CSEC and 11,551 requests for reviews of subjects written at CAPE. The numbers represent a review of 1.8 per cent of the results for CSEC and 9.67 per cent of the results for CAPE. The requests for review at CSEC represent a 1,200 per cent increase compared to 2019, and for CAPE, a 900 per cent increase from the previous year. Additionally, the body received a total of 2,174 queries of results for CSEC and 945 queries for results at CAPE, both staggering numbers when compared with previous years.