By Michel Outridge
LOOKING to have a cold beverage while relaxing with a few games of draught or dominoes downhill, well there is a quaint and cozy place located at Hyde Park, Timehri, East Bank Demerara.
It is Aunty Galo's Shop which is presently being managed by her daughters following the passing of its owner a few years ago.
It was once a family business headed by the late Aunty Galo, who was well known in the community.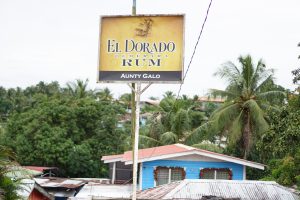 However, Latchmie Samaroo is managing the small business which has a long concrete step leading from uphill to way downhill and it is not a task for the weak at heart.
The shop is well kept and upon entry, there is a sanitising station to wash your hands and feet and it has sections with sheds and comfortable seating accommodation, which would certainly delay your stay there.
Under one of the clean sheds there is a table for playing dominoes and chess and it is utilised by visitors and customers.
"We put the games there so people can come and stay a bit if they like to enjoy friendly games, while having a snack or a cold drink any day," she said.
She related that with the pandemic everything is in slow motion, including the business, but they decided to keep the door of the place open and put on some decorations to celebrate the festive season.
Samaroo stated that on the old Guyana Airways Road (GAC) Road at Hyde Park where she with 27 others reside are waiting for the authorities to regularise the place, so they will be given leases or land titles for the lands they occupy.
She told the Pepperpot Magazine that she came to live at Hyde Park when she was just six years old, so it is home for her and she is comfortable there because the people are good and the place is nice.
When they came to live at Hyde Park she was told that the place was bare bush and swamp and they developed the place to what it is today.
Samaroo explained that over time they invested a lot of time and money to make the place habitable and to their liking, but a better road would be nice, since the trucks carrying goods often do not want to come to her shop considering the state of the road.
So she would have to go to the "road head" and make purchases, then get it to her shop and it is quite an undertaking.
The 50-year-old added that apart from that, they enjoy the comfort of having a home and they are surrounded by good people, it is a place where nobody quarrels and for her, that is the kind of peace she encourages.
Her family is originally from Princess Carolina, Demerara River, but they left their home village many, many years ago in search of a better life.
The mother of two noted that after residing at the location for so long she is accustomed to the place and will remain there as long as she has life.
It was evident by her kind mannerism and patience she enjoys being a shop keeper and would take the time out to ensure the place is well kept and clean at all times.
For her, it is the little things that matter most and perhaps it is for that same reason she attracts customers and is supported by the people of the village.