Locally we wouldn't have to travel halfway across the world to get to Hong Kong Village since it is right here, in Guyana. Number 72 Village on the Lower Corentyne is also popularly known as 'Hong Kong' Village. It is located on the Lower Corentyne, Berbice and its name derived as a result of the first settlers who were Chinese. According to locals, the village was to be named Chinese Town but over time, villagers continued to call it 'Hong Kong' which has carried on to date.
This village is an agricultural-based community where the economic activities revolve around cash crops farming, rice farming, poultry and cattle farming. Number 72 Village 'Hong Kong' is home to many sugar workers, Dr. Giresh Sadeo and other young professionals, who hold good jobs within both the private and public sector.
The village is a close-knit one where the locals are neighbourly and were observed gathered in each other's yard for a morning chat. This is a community where the people live in harmony and it is quite a peaceful, countryside village where the people go about their daily activities in a civil manner.
The village is home to one of the top cricket clubs on that corridor and they do their part to promote sports and encourage young people to occupy their free time in recreational activities instead of wasting time. The village has a nursery school, a pavilion with a relatively large sports ground, a mandir and a few roadside businesses ranging from a hardware store to a spare parts store, a barbershop among others.
The people of this village are welcoming and very accommodating and portray a giving attitude. The residents of this village are mostly Indo-Guyanese with a handful of Afro-Guyanese and they co-exist in a brotherly and sisterly fashion. Number 72 Village 'Hong Kong' comes under the Number 52 Neighbourhood Democratic Council (NDC) which have under their control 24 villages to manage from #52 to #74 Villages.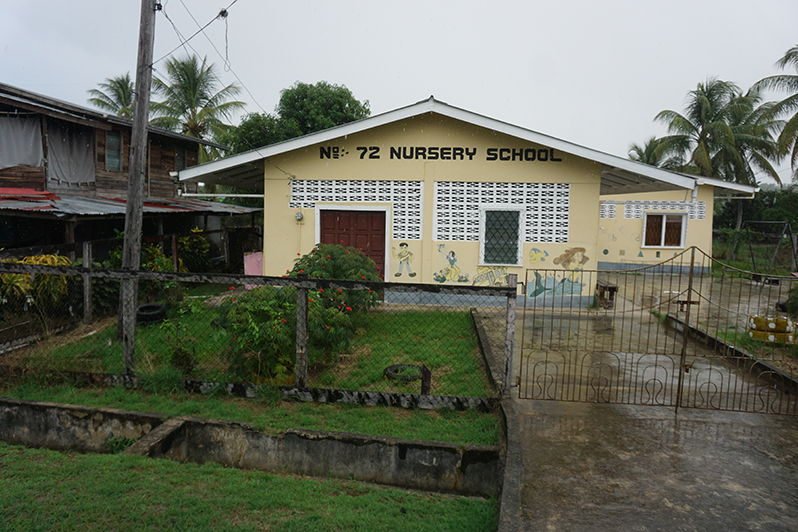 This village is home to about 2,000 people, who are predominately farmers and small business owners. The village is a unique place to reside because the people are simple and they have ways and means to be self-sufficient and hardly ever leave their village to go elsewhere.
The re-migrant rice farmer
Meanwhile, the Pepperpot Magazine met Raj Sawh, a resident, whose front yard has a swinger and some chairs to accommodate fellow villagers, who would gather at his place every day for the usual chit-chat. The 58-year-old stated that he lived almost all his life in that village and inherited the property from his parents.
Sawh is a rice farmer with seven acres of rice cultivation and is the father of three, all of whom resides overseas. He returned to Guyana in 2008 after spending some time overseas and says his life is comfortable as such, he would entertain the neighbours. Sawh reported that the nearest primary school is at #71 Village and the students would attend Line Path Secondary School or the Lutheran High at Skeldon.
"Life is okay here except the NDC needs to do something about the illegal dumping of refuse around the village and there is a need for employment of the young people here, who are engaged in drug abuse and loitering," he said. Apart from these issues, he stated that Number 72 Village 'Hong Kong' is quite a safe place to live, since they do not have petty thieves and can leave their possessions unattended.
Sawh is one of the few villagers who would give back to the community and he had a 'sweetmeat' exercise in which Diwali packages were given to villagers and candy bags were distributed to the children of the community. "This is just my way of giving back to the community because I feel compelled to do, having lived here and return to stay I know the needs of the people and I want to contribute," he said.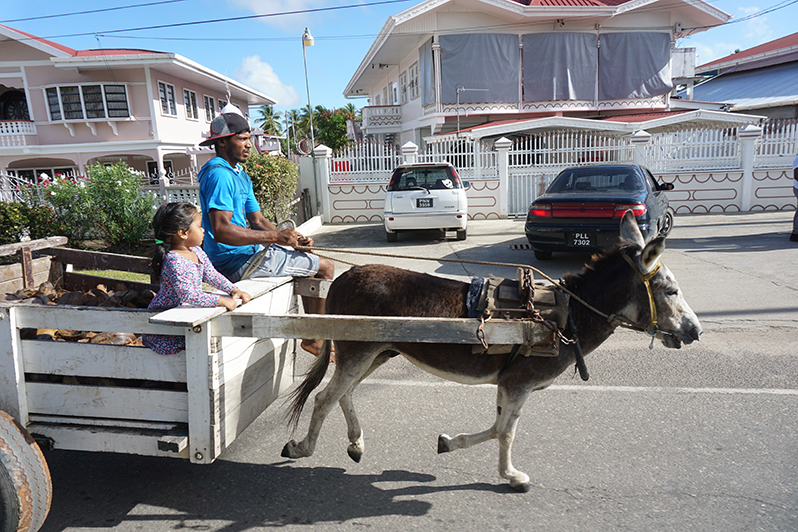 Sawh disclosed that for Christmas he will hand out a whole chicken each to a household as his way of saying 'Merry Christmas.' The village elder added that recently, he prepared some hampers and gave them to the elderly in the village and whatever he has he would give to the people who need it.