– mental health, politics, business among key areas of focus
THE fourth annual WeLead Caribbean Women's Empowerment Conference is set to take place, virtually, on December 8, 2020, under the theme, "DisruptHER."
The conference, designed by women for women, will connect participants with experts, thought-leaders and voices from the diaspora and Guyana, who will discuss various topics aimed specially at empowering women.
According to a press statement from WeLead Caribbean, the conference will focus on changing the element of women's lives through discussions on self-care and well-being, mental health, politics, business, education and more.
President of WeLead Caribbean, Abbigale Loncke was quoted in the statement as saying: "From our experiences of 2020 we understand there is a need now more than ever to connect and build bridges in Guyana and around the world for all women.
"This virtual conference will serve as a valuable platform for women to integrate, collaborate, share knowledge and build their capacity in support of the challenges posed to our Region and by the pandemic [COVID-19]."
The organisers of this conference were able to recruit dynamic speakers and coordinate workshops, which will focus on sharpening personal and professional development skills, as well as providing attendees with ideas and strategies related to self-care and self-development.
This year's featured speakers are Founder and Chief Executive Officer (CEO) of Soul Career, Lisandra Rickard; and Jay Blessed, a multi-award-winning Caribbean-American blogger, podcaster and mental-health awareness advocate.
The conference will also have four panels which will feature speakers such as the First Lady of Dominica and Member of Parliament, Melissa Poponne Skerrit; CEO Mpowerment Lab, Odetta Aaron; Director of Studies at Camille's Institute, Camille Deokie; and Managing-Director and Principal Publicist of Chambers Temple Media, Tenille Clarke, among others.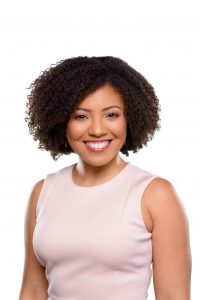 The organisers said a conference of this magnitude would not have been possible without support from NICO Consulting; Global Ties Alabama; MBW Energy Support Services Inc.; IAN REID; LLC; Vistar Engineering; Java Coffee Bar; Sites.gy; Golden Crunch Coconut Biscuits; and SAFE Guyana Inc.
Owing to the Covid-19 pandemic, the event, usually held at the Arthur Chung Conference Centre, with over 150 participants, will be conducted virtually via Zoom.
There is no monetary cost attached to participating in the conference, but all participants must register at https://www.eventbrite.com/e/disrupther-changing-the-element-of-womens-lives-tickets-128508699981.
To learn more about this opportunity and similar programmes, persons are asked to contact Ms. Loncke via email, at abbigaleloncke@gmail.com or by phone at +592 648 4302.