Young artist and her unique flair in visual arts
Teija Marie Edwards is a 17-year-old with a passion for the arts and culture. She is a canvas painter but she also dabbles in other art forms. She recently experimented with tye-die and a bit of sculpture making. Her inspiration mainly comes from the Caribbean culture with references to carnival and steel pan. It can also be paired with Western animations and Anime that she frequently watches.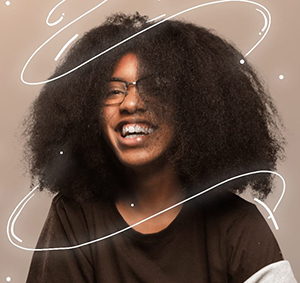 Art styles, animation and colours are all things that excite her, especially when executed perfectly. Edwards tends to get very critical towards work whenever she notices these three elements out of place. She believes that it doesn't matter how great a story is, if any of these elements are off—it can ruin the experience.
"The way I create my pieces are similar to many other artists. I get comfortable in the place designated for creating, put on a playlist that really gets me in that creating mood and I start doing my thing and hope no one calls for me because I probably, won't hear them," said Teija. Her art style incorporates portraits as well. She does not put in any facial features (facial hair if necessary though). She believes that her use of colour also sets her apart from other artists.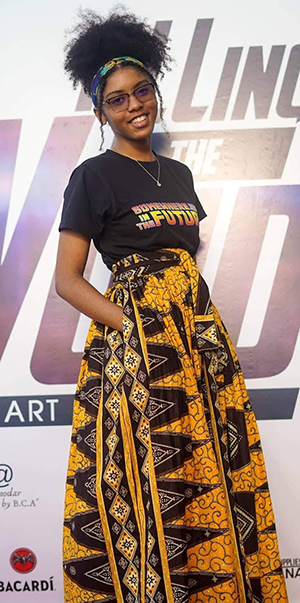 Teija explained that "I'm strongly inspired by the works of Makoto Shinkai (the mastermind behind movies like "Your Name", "Weathering with you" and "Garden of words" and Studio Ghibli, "The animation studio behind "Spirited away" and "Howls Moving Castle" where vibrancy and stellar colour usage is applied and is absolutely mesmerising to watch." She continued by saying, "When people look at my work, I want them to feel the same awe, warmth and joy I felt when I watch one of their works, even though it's two different mediums".
Filled with gratitude, this 17-year-old artist explained that she is really lucky to have a family that supports her dreams of wanting to pursue art professionally. They didn't stress on her to keep it as a hobby and find a "real" major/career. That's a major relief for her. Teija is currently enrolled in the AS art programme at School of the Nations. She hopes to further her artistic journey by completing the AL course and then move on to University at either Edna Manley College in Jamaica, Savannah College of Art and design or Howard University where she will major in painting and minor in photography. Edwards believes that the art industry has growth potential.
"I know after I finish I want to come back home to help develop to arts here and make it a profitable industry," she said. Apart from being a student and an artist, she is also a candidate for the 2021 Miss Guyana Teen Scholarship Pageant, a steel pan musician and a squash player.