FORMER national hockey player, Dwayne Scott, was elected as the new president of the Guyana Amateur Swimming Association (GASA) on Saturday evening at the National Aquatic Centre in Lilliendall.
Scott, who has been actively involved in swimming over the last several years, promised to take the sport to new heights under his tenure.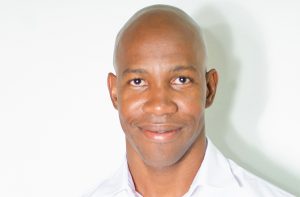 He said that his main goal is to build the sport from the grassroots level up, which would result in better overall administrative functioning and an improvement of the images of the clubs.
"I want to expand the sport beyond Georgetown and Linden, foster better working relations with the government and improve conditions at the Aquatic Centre."
The 43-year-old also indicated that he is hoping to get clubs outside of the capital city the same training facilities as those in Georgetown.
"We will look to have a home for the Linden club; currently, they do not have a facility to work out."
The Vice President of the Sea Otters (swim club) will serve in his capacity for the next two years.
Elke Rodrigues and Randolph De Santos were elected as vice-presidents for administration and technical management respectively.
Yelema Phillips was elected as secretary and Valmakki Singh as treasurer.
There were no nominations for assistant secretary/treasurer.