– VP Jagdeo says focus is on rebooting economy, increasing spending power
– business climate still ripe for investment, says GCCI president
By Vishani Ragobeer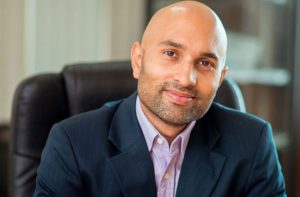 THOUGH the International Monetary Fund (IMF) has reduced the projected positive growth rate of Guyana's Gross Domestic Product (GDP), Vice-President Dr. Bharrat Jagdeo says the Government is more keen on improving the well-being of Guyanese.
In the October edition of its World Economic Outlook (WEO) report, the IMF projected that Guyana's real Gross Domestic Product (GDP) would increase by 26.2 per cent.
And though Guyana's growth was the only positive one for the entire Caribbean and Latin America region, this figure was a downward revision of the previous 52.8 per cent GDP growth projection, which was a revision to the pre-pandemic 86 per cent growth projection.
Real GDP is an inflation-adjusted measure that reflects the value of all goods and services produced by an economy (in this case Guyana's) in a given year. In simpler terms, real GDP measures a country's total economic output, adjusted for price changes.
Dr. Jagdeo, however, said he is cautious about linking GDP growth to the well-being of the population, because a massive growth in GDP does not necessarily correspond to a major positive increase in revenues or employment.
Greater well-being for Guyanese, he explained, includes increasing employment, ensuring that individuals have greater disposable income, and that there are direct interventions, such as the COVID-19 cash grant geared at providing relief.
"That is why we have focused heavily, in this 2020 Emergency Budget, on restarting the economy through a series of concessions to reduce costs to the Private Sector, and to also leave more money in people's pockets through lower taxes, and to spend more directly on welfare," the Vice-President related.
According to Attorney-General and Minister of Legal Affairs, Anil Nandlall, all of the Bills and Orders with respect to the regime of tax measures which were part of the 2020 National Budget came into effect on October 5.
WILL TAKE TIME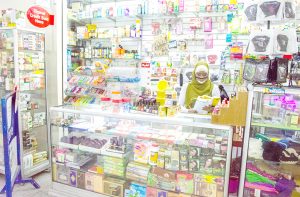 While the changes brought about by these Orders would have been implemented from that date, Dr. Jagdeo explained that it may take some time before the budgetary measures can translate into relief. In the field of economics, this is known as a "time lag".
The Vice-President highlighted that the country's own recent projections show that the economy is set to grow by about 44 per cent, which is a slight downward revision to previous figures. Guyana's positive growth is largely attributed to its nascent oil-and-gas sector. Guyana's non-oil economy, however, which comprises the traditional, labour-intensive sectors, shrunk by 4.9 per cent in the first half of the year.
The Vice-President noted that the budgetary measures also targetted non-oil growth and expansion, but he added that it may take some time before the real effect of those measures is felt.
Chairman of the Private Sector Commission (PSC) and President of the Georgetown Chamber of Commerce and Industry (GCCI), Nicholas Boyer, on the other hand, said that business activity will soon increase and stimulate the non-oil sector, because of the 2020 Budget. This increase, however, is contingent upon the actual implementation of those measures.
At the City Mall, on downtown Regent Street, business owners are lamenting the 'slowdown' of business because of the COVID-19 pandemic. One small-business owner, whose store is located on the ground floor, related that her sales have decreased by about half. The manager of Mobile Tech (no name given) indicated that his business has been "consistently slow" since March.
Manager of the Mall, Nazim Zaman, related that many of the businesses in the mall share these complaints, to the extent that some have even been forced to shut down. To remedy this, the businesses have only been paying for rent at half-price.
"We understand that everybody is feeling it, and that is why we hope the $25,000 (cash grant) and the tax-relief from the Budget will encourage more people to spend," Zaman said.
INTEREST IN INVESTMENTS
Boyer, however, does not believe that the IMF's projection illustrates the level of investor interest in Guyana.
"On the ground level, feedback I've received shows that people are still very positive about investments in this country. In most industries, investors both local and foreign are basically 'throwing their belly out'; they are still coming to make their investments," Boyer told the Guyana Chronicle on Monday.
He highlighted also that with Guyana's airports now reopened, foreign investors are rushing to Guyana to "kickoff" the projects they planned to invest in.