THE Legal Affairs Ministry will establish a tribunal comprising international jurists to investigate the murders of teens, Isaiah Henry, and his cousin, Joel Henry, who were brutally murdered on September 6, 2020 at Cotton Tree, West Coast Berbice (WCB).
This was revealed by Attorney General (AG) and Minister of Legal Affairs, Anil Nandlall, during his contribution to the 2020 Budget debates on Friday.
Sixteen-year-old Isaiah Henry and 18-year-old Joel Henry were brutally murdered somewhere else and then dumped in the backlands of Cotton Tree, WCB.
The mutilated bodies of the teen cousins were found with several chop wounds.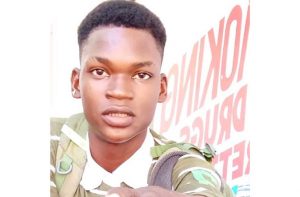 Nandlall said the President has promised a Commission of Inquiry into the unfortunate events at West Coast Berbice as part of the government's effort to pursue truth and justice in that mayhem.
Meanwhile, detectives of the Major Crimes Unit continue to come up empty-handed as they try to figure out where the teens were killed and who might have done it and why.
A total of 75 ranks drawn from Region Five, the Major Crimes Unit and the Guyana Defence Force led by Region Five Divisional Commander and a Lt Colonel, along with Government Pathologist, Dr. Nehaul Singh, combed the backlands of Number Two and Three Villages on the West Coast of Berbice on Thursday with the hope of finding the area where the teen cousins were killed.
Ranks on the ground also received aerial support via a helicopter from the Guyana Defence Force.
Police noted that the "methodical search" was conducted between 07:00 hours and 14:00 hours but "nothing of evidential value was found".
Last week, investigators determined that the teenagers were murdered somewhere else and then dumped in the backlands of Cotton Tree, West Coast Berbice (WCB) and with no solid case against the suspects, all of them were released and placed on station bail.
Police had said that the primary crime scene "would greatly assist in the probe as the primary crime scene will have an abundance of evidence linking the perpetrators to the crime".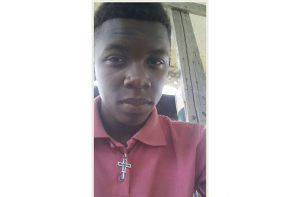 The police are calling on the public to come forward with any information which can assist investigators in finding the crime scene.
Despite reaching a 'dead end' with the investigation, the police noted that it continues to pursue two suspects and will "pursue to exhaust all leads" in the case.
The gruesome murder of the teen boys sparked protests across the country.
An autopsy found that they both died from haemorrhage and shock due to multiple incised injuries including severed spines.
The killers carved out a huge 'X' on Isaiah's head while they cut open Joel's chest. They had left their Number Three Village, West Coast Berbice home to go into the backdam to pick coconuts on September 5 and that was the last time they were seen alive.