–Min. Manickchand calls on Vice-Chancellor to engage the 600-odd dropouts, so as to get them back on board
MINISTER of Education Priya Manickchand on Friday revealed that more than 600 students have discontinued their studies at the University of Guyana (UG) during the COVID-19 pandemic, while a petition calling for the institution to either cancel or reduce its annual $50,000 "Facilities Fee" has gained new momentum over the past weekend.
Speaking with the Guyana Chronicle, UG Student Society (UGSS) President, Jafar Gibbons noted that while the Vice-Chancellor has confirmed that students will be granted a $5000 fee reduction for this coming semester, similar to what obtained in the preceding semester, the UGSS is looking for a more substantial decrease.
"Our position is that we are looking at a $20,000 fee instead of $50,000. If not lowering it to $20,000, we are looking at it being exempted altogether," the Third Year International Relations student said, adding: "To ask students to pay these large sums of fees when they have to pay for their own Internet services; when they're being cut from jobs, and their parents are being cut from their jobs, and for things they can't give us, we think that's unfair."
Gibbons was expected to present the UGSS's position at a virtual meeting with the University's Council on Friday, but due to issues he was having that day with Internet connectivity, he was unable to present, but is hoping to do so at a subsequent meeting.
Due to the COVID-19 pandemic, which first hit Guyana in March this year, and has been increasingly developing, educational institutions across the country, including tertiary ones, have been closed for most of the year. As a result, UG has been administering classes to students virtually, by way of various Online platforms, and has not had physical classes on either of its campuses since February.
Several students are contending that since the facilities are closed, there should be a reduction or elimination of the "Facilities Fees", since they are currently doing classes Online, and not using many of the services being covered by said "fees".
"The things that the 'Facilities Fees' cover could not be provided for in the realm of Online learning, and since these things are not provided, it is unfair to ask the students to pay," Gibbons said, adding: "It is unfair to ask students to pay a $3000 Sports Fee, where the university knows we cannot participate in sports. There's also a Library Fee; we don't have access to the library. Lab Fees; we don't get to use the labs."
Also included in the 'Facilities Fee' is a Learning Resource Fee of $15000 for Semester One, and $25,000 for Semester Two.
"What learning resources is the University going to providing to its population of over 7000 students outside of the SRMS system?" Gibbons asked.
By SRMS, Gibbons is referring to the Students Records Management System currently in use at the institution.
As a result of the economic downturn caused by measures brought about to curb the spread of the virus, many UG students have also been affected by the situation. The students have been calling for the implementation of measures to address the situation.
HARDER THAN ONE THOUGHT
"Going through the pandemic and being a single-parent was harder than I thought, financially," shared one final year Communication Studies student.
"I am the sole breadwinner at home. When I read that fees will be reduced, I had hoped that I would benefit, but it seems as though it could not work that way. But last semester was my final semester at UG altogether."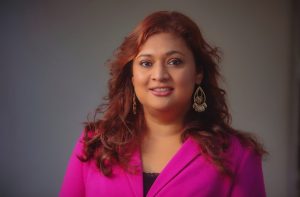 Another student studying for a Bachelor's Degree in Education also shared that the situation has taken a dire toll on her finances.
"Right now I still owe $78,000 for my Third Semester, and I'm trying to come up with a strategy to pay," she said.
"The long hours in front of the computer can also be tiresome; people don't believe when I tell them that I used to be on Zoom class for three hours per class," she said, adding: "The pandemic also caused UG to use a different testing method, which I did not like. We were only given multiple-choice tests, and I was not pleased; some measures should have been put in place to complete a Paper Two, since 'multiple-choice' is just a right or wrong answer."
An Online change.org petition that was started some five months ago has since gained over 4600 signatures as of Sunday afternoon, and stoked renewed attention over the weekend after news of a reduction being granted started to circulate. Students are also questioning what became of the $5000 reduction that was offered for the preceding semester.
Gibbons related that for students who had already paid their full facility fees for last semester, their refund will be credited to their Facilities Fee for the new semester, while for those students who have already paid, but have completed their programme, or are no longer continuing at the University, refunds are expected to be arranged.
On Friday, Minister Manickchand noted that she is aware of the impact that the COVID-19 situation is having on UG students, and does believe that something should be done to address those who have been so severely affected, that they have had to suspend their studies.
"Some students have fallen out of the system," she said. "I think it's more than 600 students that are lost during this period, and are unable to engage, and have dropped out really. I've asked the UG Vice-Chancellor to engage those students specifically, to see how we could get them back," the Minister noted during her virtual press conference.
Even as she announced that the Ministry of Education (MoE) is preparing to distribute print materials to students at the Grade School level, the Minister said that similar efforts are needed to address University students who do not have access to the Internet.
"UG is going to continue to deliver all courses Online; and where Internet connectivity is a problem, there are efforts that are being made to deliver print materials, and to reach the students in other ways," she noted.
Following her assumption of her ministerial post last month, the Minister has since met with the University's Vice-Chancellor, Dr. Paloma Mohammed, and toured its campuses. She noted last Friday that Dr. Mohammed has her full support, as they work together to deliver education at the institution.
"We have to look specifically at the impact it has had on them. Those are issues that ongoing talks are about," Minister Manickchand said.