–via the Internet, using 'a blended multifaceted approach' to teaching
THOUGH schools will remain closed, the Ministry of Education (MoE) will begin re-engaging students in public schools, beginning Monday coming, using "a blended multifaceted approach" that will incorporate teaching via various Internet platforms, the Learning Channel, radio, and print materials that will be distributed to all students.
The Ministry is also considering the possibility of partially reopening secondary schools for students at the Grade 10 – 11 levels, even as it is currently wrapping up a physical assessment of school buildings to analyse their preparedness for full reopening eventually.
"Following consultations, the Government of Guyana and the MoE are cognisant that there cannot be a single approach to providing regular and effective learning opportunities across the regions and grades," Minister of Education, Ms. Priya Manickchand said during a virtual press conference on Friday. "The Ministry has been working hard to develop relevant curriculum content for delivery, using all available platform," she added, by way of explaining what their plans are, going forward.
Stakeholders all across-the-board have been consistently apprehensive about the way forward for schools, which have been closed indefinitely since March 16, due to the spread of the COVID-19 pandemic.
As always, the challenge has been finding a strategy that provides education to the students, while adhering to safety measures needed to curb the spread of the virus. Last month, the minister announced that schools will remain closed.
STRUCTURED AND BALANCED
"The inability to reopen schools does not mean that education would not be delivered to the nation's children," she'd said, adding: "I've noted that a balance has to be found, where there is a structured, balanced approach to delivering education, while keeping our children and teachers safe."
The minister noted on Friday that as of Monday, the Learning Channel will be broadcasting in a timetable format, with teaching for all of the grades, and that the programmes will be supplemented with printed materials that will be sent to those students.
"We have prepared at least one month's worth of worksheets for most of the grades. Don't be concerned about the one month; as we proceed, we will continue to produce for the second month, and the third month, as is needed," Minister Manickchand said, adding:
"We've developed, and continue to develop curriculum content for delivery on the Learning Channel. On the Learning Channel, for all the grades, we have a scheduled timetable. And that will be published in the press very soon; and that schedule reflects what will be taught ordinarily in the classroom."
The Minister noted that efforts are being made to ensure that the Channel has a wider geographical reach, by collaborating with private cable providers to carry its programming on their systems.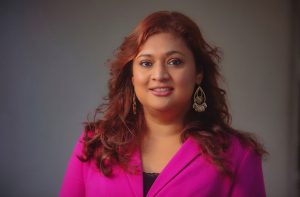 "Where the Channel is currently down, we are working, as we speak, to get those channels up and running, latest by next week, we have been assured. The Essequibo Coast was without for two years, and last week, we got that fixed," the Minister shared.
Programming for nursery students is set to be aired from 08:00hrs – 10:00hrs, beginning on Monday. With some 27,000 pupils at the nursery level, the Minister noted that some components of the packages for those children have to be brought in from overseas, due to insufficient quantities locally. In the meantime, however, those children will be receiving worksheets and workbooks to remain engaged at home.
"The students will be receiving home-based kits that are presently being procured. This includes print materials, workbooks, story books, manipulatives, and relevant and appropriate toys," Minister Manickchand related.
With the primary and secondary school students, focus will be on materials pertaining to the four core areas of study, namely, Mathematics, Social Studies, Science and English, with worksheets and multiple-choice papers with over 1000 questions per subject being sent for pupils from Grades One to Six.
"Additionally, students in Grades Five and Six will be getting notes for Science and Social Studies that would have been delivered to them if they were in the classroom, and the four core textbooks each child will have in their hands. On the radio, in a pre-scheduled timetable, there will be broadcast of school programmes in these core areas for Grades Two to Six," the Minister noted.
FOR THE OLDER KIDS
For secondary schools, the older Grades 10 and 11 students will additionally receive materials in Physics, Chemistry and Biology. The printed materials are expected to be sent to the respective schools for the teachers to assist in distribution to the students.
Technical Vocational Education and Training (TVET) students will be engaged via Online platforms, while for students who cannot use those platforms, they will get delivered print materials and hardware such as flash drives, so that they can continue learning.
Special-needs students also have their own specific plan that has begun to be rolled out, where all the students are being engaged either Online or by way of print material packages. Some of the students are also being given 'Tablets' with pre-loaded materials. Sign-language classes are being conducted for parents with children who have hearing loss.
The Minister sought to remind her audience that even as the country continues to deal with the effects of the COVID-19 pandemic, and put safety first, the learning loss currently ongoing with students cannot be ignored, and that while the measures may not be perfect, it's a start to getting the students back in the learning seat.
"The particular outcome we're looking for is to minimize, as much as we can, any type of learning loss, to keep our children engaged. There have been studies done across the world about the effects of being out of school for large amounts of time on retention of learning," Minister Manickchand noted.
In the circumstance, she has appealed to parents to ensure that they play their part in helping their children continue learning.
"It's an abnormal and imperfect time; we have to improvise," she said, adding that teachers are also expected to play their roles wherever possible to help.
"The teachers are expected to be fully involved; we expect the Teaching Service to be fully on board with the programme. I am very pleased to say that most teachers have done this themselves; our teachers, for the most part, have stepped up. For the most part, I am very pleased with the efforts the teachers have put in so far," Minister Manickchand said in closing.