— Minister Manickchand acknowledges, many in the system because of love for the profession
IN Guyana, as with many other parts of the world, men are under-represented in the teaching profession, even as the importance of their presence in the career continues to be emphasised.
Education Minister, Priya Manickchand, has acknowledged that there are too few male teachers in the system.
"I would like to see more men picking up teaching as a profession because of what it can do for the students, particularly the boys and young men that they are teaching," she said.
The minister noted that it is important to strike a gender balance within the profession.
"In any profession, particularly in one where we have a great influence on young minds, we should strike some level of [gender] balance because of what it means in terms of the message sent. Many times it's even more than a message, it's the influence brought," she noted.
The general belief is that the presence of men in the teaching profession provides an important chance to inject positive role models into the lives of children at a young age.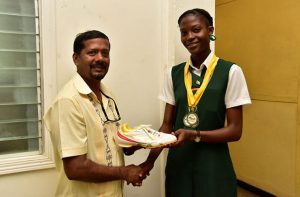 "When they are seeing the male teachers operate, it is easy for them to pattern themselves after these teachers," commented General-Secretary for the Guyana Teachers' Union, Coretta McDonald.
Of the over 10,000 teachers in the system, in Guyana, McDonald estimates that men account for less than 30 per cent of the total, but are very much needed.
"When they are there you have this sense of authority and that's one of the factors we see lacking in many of our schools. Not that the females are not equipped to the function but when you see Sir around there's a different thinking coming from the students," she said.
Twenty-year-old national athlete, Joanna Archer, believes that the male teachers that she has encountered during her time in school helped to redefine her thoughts on male figures, after she grew up without her father.
POSITIVE IMPACT
"Growing up without a father I did resent men, and didn't want to get too close to them at all," she admitted, as she shared how her male teachers impacted her.
"In primary school, the person who introduced me to sports was a male teacher and showed me so much love and support that I've gained so much confidence and hope as a girl. It made me see the world better, made me realise that not all men are the same," Archer shared
Today, Archer is currently on an athletic scholarship studying sociology at Texas Tech University, grateful to all of those who played a role in helping her to see more for herself.
"I definitely think the system needs more male teachers because, like me, there's a lot of young men and women that have lost hope, and these male influencers really ignite a light. They can see and show us things that we may never have the opportunity to experience at home," she conveyed.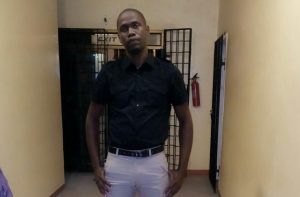 A former student of the West Demerara Secondary School, among those male teachers who would've impacted Archer was Harrinarine, head teacher for that school.
Harrinarine has 'racked up' some 31 years in the profession since he first began teaching at the age of 19. It was watching on and admiring his own male teachers, coupled with a vision to play a role in helping students excel, that had led him into the profession.
"I always wanted to be a teacher, to emulate my own teachers. What I love most about teaching is changing lives, helping less-talented and less-fortunate students to make a difference; letting them know they can succeed," Harrinarine noted.
REMUNERATION
The challenge to get more men into the profession is believed to be linked to remuneration.
"Males don't see it as a means of providing for their family," shared Mark Wills, a teacher at the Central High School, who has been in the profession some 19 years. Despite his mother having been a teacher, Wills said he got involved in the profession on a passing thought.
"Teaching wasn't my path originally but I have grown to love it," he shared.
Harrinarine shared that, aside from the salary, changes in the curriculums offered would also contribute to attracting more males to the profession
"…. Teaching needs more practical subjects in schools to attract more males, such as wood work, masonry, electrical technology and such," he said.
Like Harrinarine, many of the male teachers who get involved in the profession do so because of being drawn by their love for the job. Some ended up in the career despite it not being their first choice.
"Teaching was not a career path that I wanted to do but I was encouraged and motivated at the time to teach since I had finished school and at home doing nothing," recalled Ronwick Lopes, a Grade Six teacher at the Patentia Primary School.
Lopes has been in the profession for some 24 years now, and said while the profession has its challenges, at the end of the day, it is the students who make it worth it.
"Sometimes you may be down and out as teacher, but when you get into the classroom the love that emanates from these pupils just makes your day. One of my grade six pupils sang 'To Sir with Love' for me at a graduation and that was so touching and inspiring for me as a young teacher," Lopes recalled.
He too emphasised the importance of what male teachers bring to the profession.
"They bring a diverse array of experiences to the learners which allow them to see how female-male relationship works within, and outside, the classroom. This in turn provides strong, positive role models and father figures, especially for those who may not be experiencing a relationship with a father in the home," he said.