MONTHS after Imran Ramsaywack was sentenced to death for the gruesome 2015 murder of businesswoman Samantha Benjamin in Buxton, East Coast Demerara, he has signalled his intention to appeal the sentence.
On December 18, 2019, Ramsaywack called Kevin Jones, Coolie Boy or Ramsa, of Berbice, was found guilty by a 12-member jury for the murder of Benjamin between March 25, 2015, and March 26, 2015 at Buxton, East Coast Demerara.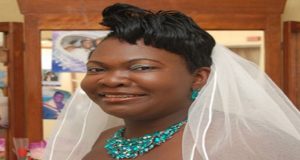 Justice Sandil Kissoon at the Demerara High Court imposed the death sentence onto Ramsaywack for the crime.
In the Judge's ruling, he noted that the killing of Benjamin was "a cold- blooded and calculated robbery which turned into murder."
Justice Kissoon also considered the manner in which Benjamin was killed – the violent nature in which her body was dismembered.
The judge also deemed Ramsaywack unfit to dwell among civilised citizens, thus imposing on him the death penalty.
Although the 14-day deadline for appeal has passed, Ramsaywack recently applied to the Court of Appeal for leave, seeking to have his conviction and sentencing overturned.During the High Court trial, Police Detective, Inspector Salish Roopnarine, testified on behalf of the state, and read a caution statement which he had taken from Ramsaywack, during the investigation in 2015.
In the caution statement, Ramsaywack told the investigator that he was smoking "weed" and was listening "Kartel" music with his friends Zackery and Itchy.
The men on March 25, 2015, allegedly robbed Benjamin at her Buxton home. They lashed her to the head then proceeded to ransack the house for valuables, particularly the room Benjamin had occupied.
After hitting the woman to her head, they proceeded to chop off her hands and feet, placed her in a wheelbarrow and wheeled her to the Buxton seawall under cover of darkness. At the seashore, Itchy decided to sever the woman's head.
On March 26, 2015, Benjamin's torso was found but her head and limbs were missing. Shortly after, the police returned to the scene where the woman's head, hands and feet were discovered nearby.