CHILDREN, in Kwakwani, Region 10, who are victims of child abuse, will no longer have to travel miles to access therapeutic services, thanks to Blossom Inc., a children's charity focused on transforming the lives of children and families through therapeutic interventions.
Determined to respond to, and prevent, child sexual abuse, a Child Advocacy Centre was recently commissioned in Kwakwani by Blossom Inc in collaboration with the Child Care and Protection Agency, the United Nations International Children's Fund and the Regional Democratic Council, Region 10.
The 'One Stop' centre gives children, who are victims of sexual abuse, an opportunity to tell their story only once. The victims do so in the presence of welfare officers, counsellors, investigators, and prosecutors.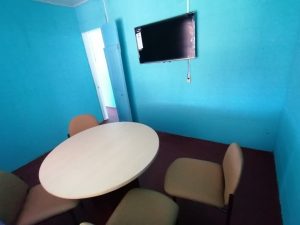 According to Founder and Managing Director of Blossom Inc, MsAyo Dalgety.Dean, the 'One Stop' centre is designed to deliver programmes to children and families affected by trauma due to sexual abuse by conducting forensic interviews, therapeutic counselling, victim and court support in an easy accessible, safe, neutral, child-friendly environment. "The centre would be operated by qualified and confidential staff and it is important for the community to know that whatever happens at the centre remains at the centre. In order to maximize the services, all partners and members of communities, including faith-based organisations, are urged to play a more vibrant role in protecting children from abuse," Dean noted.
Additionally, the Director said that the centre will provide a hub for professional training in an attempt to extend the concept of the Child Advocacy Centre to other communities.
According to Dean, as of June 2020, there has been over 200 reported cases of child sexual abuse and access to services is critical. She noted that the possible increase rate of child sexual abuse may be due to the Covid-19 pandemic.
Coordinator of Blossom Inc., Melissa Chapman, told this newspaper that, for a long time, the organisation has been receiving a large number of reports of child sexual and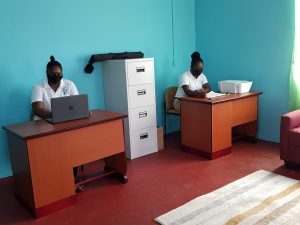 physical abuse cases from the Kwakwani community. However, prior to the newly-commissioned centre, victims and their families had to travel to Linden to access therapeutic services, and such was costly to do.
Chapman stated that victims from Kwakwani's surrounding riverine communities will also benefit from the centre. She noted, "It is very costly for clients to have to travel from Kwakwani, Ituni, Arima, Ebini and all of the other river areas that are located in the Upper Demerara- Berbice Region. So we decided that it would be best to have this Child Advocacy Centre at a strategic location where it is easily accessible to the clients and it is also beneficial to their pockets." The organisation has six branches which are located in Regions One, Two, Four, Seven and 10. If you know of a child who is being abused, you are advised to contact the Child Care and Protection Agency's hotline on telephone number 227-0979.