FOUR persons are now homeless after a fire, suspected to be electrical in origin, gutted their house at Mocha Arcadia, East Bank Demerara, on Saturday night.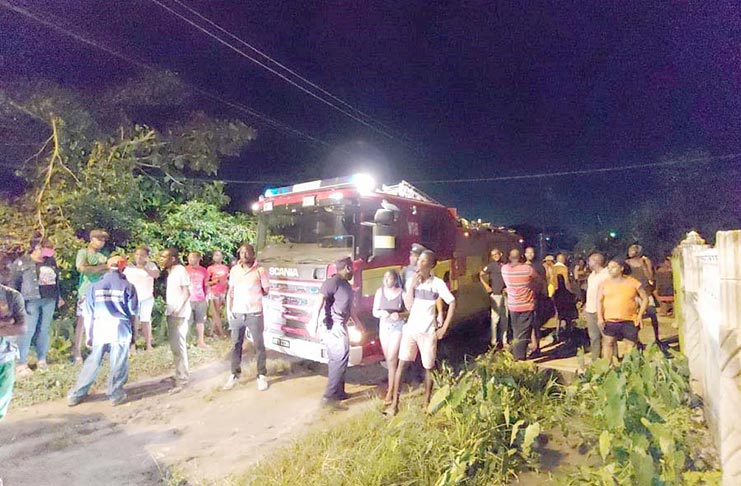 The fire was observed in the single-flat house at Cemetery Road, Mocha Arcadia, sometime after 20:00hrs, and, according to one of the occupants of the house, he lost all his belongings. "Everything bun up in the place," the man noted.
He said the fire might have been electrical in origin since there were issues with the wiring at the house. The occupants of the house were renting from another resident, one Amanda Sheckles.
Members of the Guyana Fire Service responded but by then the house was completely gutted. The firemen managed to contain the blaze upon their arrival.
Fire officials are investigating the cause of the fire.