–in novel approach to marketing 'Destination Guyana'
By Stephan Sookram
NEWLY-established tourism promotion company, Tourism Guyana, and the Guyana Tourism Authority (GTA) on Monday agreed a Memorandum of Understanding (MoU) in the interest of marketing 'Destination Guyana' more aggressively.
In essence, the forging of this new partnership is intended to create such a buzz both here at home and abroad about the virtues of this Land of Many Waters, which has the distinction of being the only English-speaking country in all of South America, that the demand to experience it for oneself will just keep growing from strength to strength.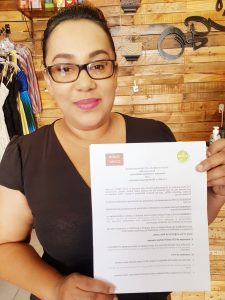 Through the MoU, signed on Monday, the two organisations have agreed to share information on events and ideas, as well as images and other content, and align their efforts to further improve the promotion of Guyana as a leading sustainable destination that offers world-class nature, culture and adventure experiences.
Though both agencies are currently being operated virtually, in keeping with the principles of social distancing in light of COVID-19, that did not hinder the signing, which was a digital affair.
According to the MOU, "The GTA and Tourism Guyana have reached a common alliance to develop and promote sustainable tourism in Guyana through collaboration to maximise local socio-economic and conservation outcomes and improve the visitors' and residents' experiences."
As GTA Director Brian Mullis observed, "We value our partnerships with all local influencers, and we are pleased to add Tourism Guyana to our extended network of marketing partners. Though travel is not advised right now, we want to make sure that you can easily access inspiring images and stories, so when it's safe to travel again, you know exactly where you want to go, and what you want to do."
Tourism Guyana is a branch of Creative Marketing Company (CMC), which was launched in 2019 to provide a more aggressive and interactive approach to the traditional promotion of 'Destination Guyana'.
PARADIGM SHIFT
They achieve this ambitious goal of theirs by creating a paradigm shift away from the traditional travel magazines used locally to promote destinations, and places emphasis on giving Guyana its first digital magazine.
They promise lots of upcoming surprises, and to keep customers up-to-date by following their Facebook and Instagram pages: Tourism Guyana.
Speaking at the signing, Co-founder Lesa Fleming said, "We want to bring a fresh, new concept of awareness to what Guyana's 83,000 square miles has to offer. We are all about celebrating what makes Guyana an extraordinary destination, from its food, entertainment and cultural diversity to its history, host communities and unique activity offers and attractions, which is what tourism in Guyana encompasses. Our concept is all-inclusive, catering to the diaspora; those in Guyana, and international travellers alike. We want people to understand that while Guyana is an attractive destination for international tourism, domestic tourism is a very important part of the sector."
GTA is a semi-autonomous governmental organisation responsible for developing and promoting sustainable tourism in Guyana through collaboration with sister agencies and the tourism private sector in order to maximise local socio-economic and conservation outcomes and improve the travellers' experiences. The GTA is focused on Guyana becoming recognised locally and internationally as a premier destination for protecting its natural and cultural heritage, providing authentic experiences, and maximising local socio-economic benefits.