— residents have high expectations
By Rabindra Rooplall in Mabaruma
THOUSANDS of persons voted on Elections Day in Mabaruma, Region One, as voters lined polling stations before the commencement of the balloting process on Monday.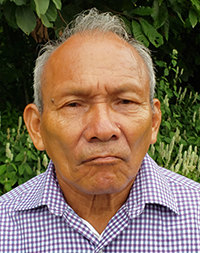 For 89-year-old Angela Bradford, who was among the first group of voters at the Mabaruma Nursery School before the opening of polls, it was an exciting moment.
Bradford explained that she awoke at 03:00hrs on Elections Day and could not sleep again since she wanted to head to the polls as early as possible.
"Since 1953, I have been voting, and I just sat down, made some hot tea and waited until the polls open, before voting was a priority for me today. I want the government to do everything that is good for us since I have been a resident of Mabaruma since 1953," the mother of 10 children and grandmother of 16 said.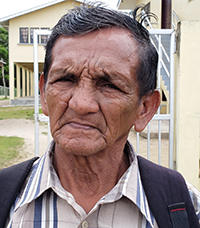 She said that everyone in her family voted.
Rosa Justina Thom, 88, of Mabaruma, said she has been a voter for several decades and cannot recall the first time she ever voted but knew the tradition must be continued and she completed the process at the Mabaruma Nursery School.
The mother of six said she has "a lot of grandchildren" and she needs the leaders of society to provide them with opportunities to develop their lives in the future.
Victor Boyer, 64, of Wanaina, started voting since 1973 and has been continuous in all election-related matters.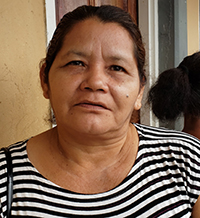 Boyer explained that, previously, he voted at the Hosororo Nursery School but now he is doing so at the Hosororo Primary School instead.
"For my community, what will happen at the end is that it would be peaceful, nobody doesn't behave stupid here. I hope that they continue with developing the road because what we have here now is just a dry weather road. It used to be pitch some years ago, but because of heavy traffic it deteriorated and the patching doesn't last," Boyer said.
Further, Boyer, who describes himself as a jack of all trades, said farming is essential for the development of all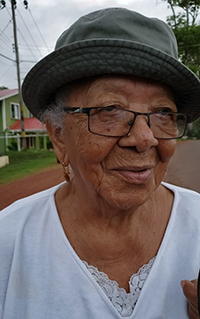 communities in Region One and the youths have shun farming and are looking for an easier way to earn a living.
"Youths are not going into farming and are looking for the easy way out, you see if you get the farming going, then industries can start up and that would be good, but a lot of people are school dropouts so their hope of getting a job with anybody is bleak," he explained.
He noted that everyone has their small garden and farmers have no sustainable market for their crops but farming on the large scale is needed to bring back the region to prosperity.
"Years ago, farming made us prosperous, but that was the good days of Venezuela, but now with the situation in Venezuela, everyone coming back to Guyana is old and looking for us to rescue them," the father of eight said.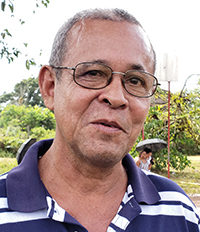 With a smile on his face, he said he only has 10 grandchildren since his daughters are taking a rest.
Reflecting on raising his children, Boyer said his eldest son died and he was an excavator operator.
Underscoring that he ensured that his children made use of all their opportunities, he said his children are in the teaching, civil and geological engineering professions.
"I do a little gardening, tailoring; I even used to be in the mines and anything worthy of work. I am a jack of all trades," he smilingly said.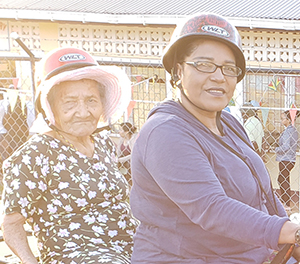 Bernadine Daniels, of Hosororo Stretch, said she and her family gathered early at the Hosororo Primary School to vote since she sees it as an important process for Guyana's development.
The mother of five said she ensured that everyone in the family voted and the process was smooth.
Daniels explained that there are many things that need to be done in her community, starting with the roadways and she expects that the government of the day will not waste time in developing Mabaruma.
Desmond James, 73, of the Wauna District, said this is his third time voting in general elections.
"I came out to vote because my community needs help and there is need for many things to be done. We have a chairman, like he isn't even ready for the work. We have a lighting plant and months now we are expecting lights and there is no lights," James said.
The father of seven said all members of his family came out to vote in the elections.
Ann Williams, of Kumaka, said she voted several times before and the process was smooth and she expects that the party of her choice wins the elections.
Victor Hernandez, 65, of Bunbury, said he grew up in the village and has voted on many occasions.
The pastor said at the Bunbury Nursery School, the voting process was smooth and because there are almost 200 persons living in his community, the pace was rapid. "I just came and I am finished already."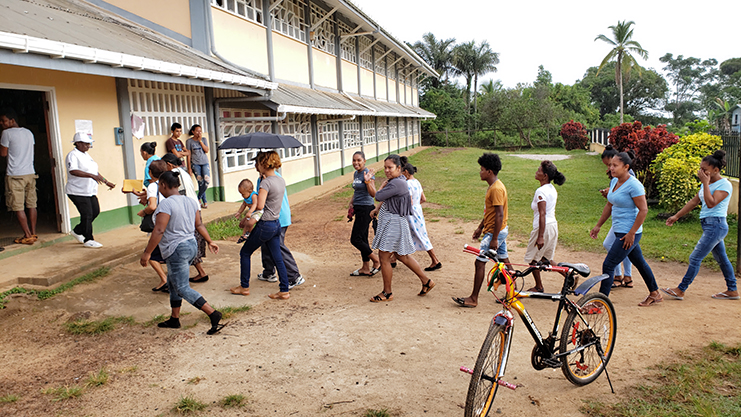 "First of all, whoever is the government, they need to listen to the people. People in this community need a proper road to start with; the housing in this community needs urgent development because more than one family live together under the same roof; that is very bad, sometimes over three families live in one house. This is because there are no resources to build their own houses, jobs are scarce and people don't get enough income to build their lives, much more houses. People do subsistence farming just to keep them up," the father of eight children and 24 grandchildren, said.
Dwayne Ombermuller, 19, of Hosororo Stretch said he came out early with his family to vote and expects development to continue in the region.
The teen said this is his first time voting in the general elections and he visited GECOM website to locate his polling station.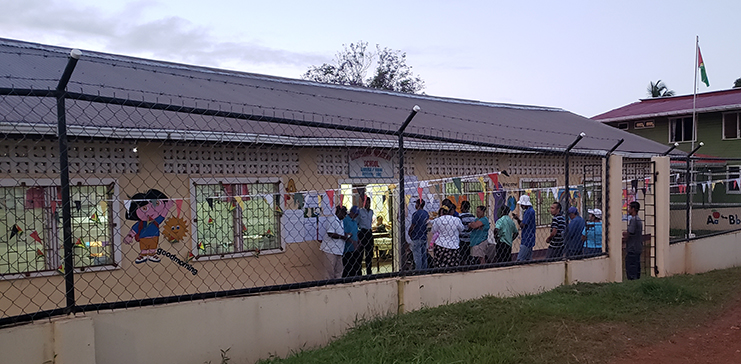 "My expectations are that whoever wins, they should continue development in Region One across the various sectors. Everybody in my family voted early," he said.
According to a mother of seven, Unita Marcellino, she has been living in Mabaruma for the past 18 years and the government has been doing well in the community and she would like to see things continue to develop. This is the main reason she voted.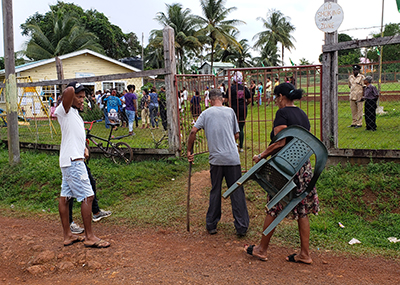 Some of the polling stations visited by this publication included the Wauna Primary School (Barima-Waini) where 388 persons were listed to vote; Bunbury Nursery School where 138 persons were listed to vote; the Hosororo Primary School where there were two polling stations with 303 and 337 persons listed to vote respectively; the Sheba Nursery School where there were also two polling stations with 406 and 389 listed to vote; the Mabaruma Primary School where 238 persons were listed to vote and the Mabaruma Nursery School where there were two polling stations with 289 and 306 respectively listed to vote.
Additionally, at the Kumaka Polling Station, at NAREI Waterfront, Mabaruma building, there were 317 persons listed to vote.
In the region, there were observers from the British High Commission and the European Union who described the process as peaceful and quiet.