THE Ministry of Education, on Wednesday, launched its annual National Children's Mashramani Competition 2020, which will see pupils and students from all across Guyana competing in various categories at the week-long event.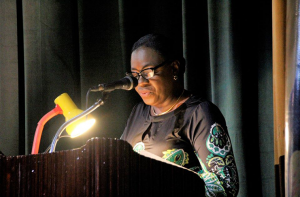 Minister of Education, Dr. Nicolette Henry, in her feature address at the launch held at the National Cultural Centre, underscored the importance of the Arts and Mashramani, as she encouraged the children present to put their best foot forward in the national competition.
Mashramani, she noted, is the festival that celebrates Guyana becoming a Republic in 1970, which includes parades, music, games and dancing. "As you showcase your talents, allow your festivity, performance and spectacle to educate the public about what this republican status means, or even that it exists. Your role is to display that brilliant transformation through your heartened performances."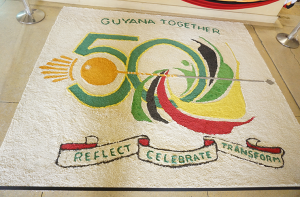 The minster added that, the National Theme for this year's Mashramani which states: 'Guyana Together: Reflect, Celebrate, Transform,' underscores the importance of all Guyanese to unite as one people, in pursuit of a prosperous destiny for this great nation.
Minister Henry also pointed out that the theme also asks Guyanese to reflect and acknowledge the struggles and sacrifices our ancestors made. She said, "this reflection should build our determination to validate those sacrifices by enhancing our national state of identity with class and dignity that is above and beyond international standards."
In closing, the Minister Henry noted that 2020 is a year of transformation, restoration and socio-economic evolution, so there is much to celebrate.
The hosting of the annual Children's Mashramani Competition began in 1992, organised by the Unit of Allied Arts. Ms. Lorraine Barker-King, the administrator of the Unit of Allied Arts, said that due to the interest, vision and contribution of the Ministry of Education, there have been improvements in many ways regarding the arts.
She added that, the arts have become more visible and physical education is now being done in most, if not all, schools across Guyana.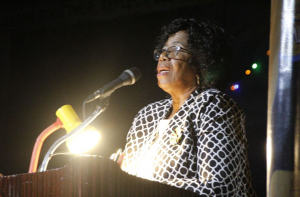 She said that this improvement could not have been possible either without the support from the officers within the Ministry, teachers, parents and members of the community. "We have to ensure that the arts progress and take its rightful place at the centre of the curriculum," Ms. Barker-King noted.
She added that the opening ceremony was intended to reflect on the history and beauty of Guyana and its people through the arts. Following the opening ceremony, steel pans were presented to the Mahdia Secondary School which represented the continuation of an exercise by the Ministry of Education to distribute steel pans to schools across Guyana to enhance the music programme.