PETROLEUM marketing company, Sol Guyana Incorporated, last Friday night, celebrated a new partnership with ExxonMobil when they entered a Lubricants Distribution Agreement to become the official and authorised distributor for Mobil lubricants in Guyana and 11 other countries.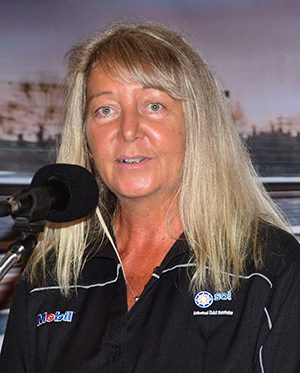 At the launching ceremony held at the Marriott Hotel, Sol General Manager, Liz Wyatt, noted that while the partnership is new, Sol has long had a positive relationship with the ExxonMobil brand across many of their markets
"It is an exciting day for the Sol team as we usher in a new era and the beginning of what I know will be a longstanding alliance between two well-loved brands," Wyatt expressed.
The Mobil lubricants will be replacing Shell lubricants as the primary lubricants distributed by Sol in the 12 markets and will cater for passenger vehicles, commercial vehicles and industrial applications.
Outside of Guyana, the other countries include Anguilla, Barbados, Bermuda, British Virgin islands, Cayman Islands, Dominica, Grenada, St Kitts and Nevis, St Lucia, St Vincent and the Grenadines and St Maarten.
"Adding the well-known and well-loved Mobil brand to our lubricants segment is simply an extension of our already-strong and successful working relationship. The quality of the Mobil brand speaks for itself and we look forward to seeing where this new step takes us," Wyatt conveyed.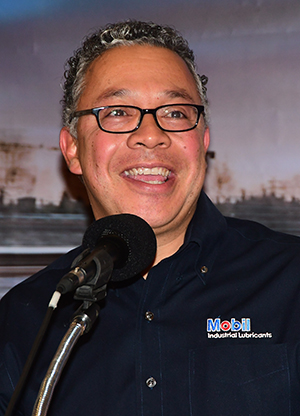 Wyatt expressed thanks to Exxon Mobil for coming on board with the partnership. Similar sentiments of gratitude were expressed by Exxon Mobil Mexico, Caribbean and Central America Distributor Sales Director, Rogelio Spindola, when he delivered remarks on behalf of his company.
"I would like to take a moment to thank Sol for the trust they have placed in us and our products. I am pleased that we have joined forces with such an important and committed group in the Region to provide state-of-the-art lubrication solutions for Guyana and the Caribbean," Spindola expressed.
Spindola shared with the audience some of the many types of lubricants and oils that will be on offer through the line, including the Mobil one for passenger vehicles.
At the event, three lucky attendees were given a chance to win door prizes of cases of some of the lubricants while Sol Lubricants Sales Executive, Nigel Dodson, announced that registered attendees would be afforded a one-off five per cent discount valid until February 14.