– as 'GT' leg of regional competition kicks off
REIGNING national champions of the Children's Mashramani 5 – 7 dance category, West Field Prep, along with Sophia and St Pius Primary Schools were the first schools to take wins at the Georgetown District Regional Children's Mashramani Competition, when it commenced with a vibrant start on Monday morning at the National Cultural Centre (NCC).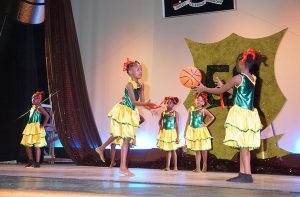 Performing a piece called "Supplication of a Child", West Field Prep won the "Religious Belief" section, while Sophia won the "Ring Games" section with a piece called "Small Days", and St Pius won in "Fantasy" with a Barbie doll-themed piece called "Reflection".
The three schools were the top performers in the 5 – 7 years Dance Category for the event, which will continue throughout the week until Friday, with other dance, as well as masquerade, drama, and poetry competitions in varying age categories.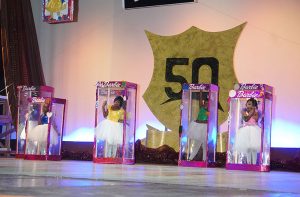 The top performing schools in the varying categories will move on to represent the District at the National Children's Mashramani Competition, where they will compete against teams from all across the Country.
The respective Regions will all be hosting their regional competitions to select the entries that will represent them in the national competition.
Monday's event also featured competition in the 8 – 10 masquerade and dance categories. Seven schools were scheduled to participate in the masquerade, and 20 in the dance competitions respectively.