THIRTY-SIX -YEAR-OLD Trevor Anthony Amsterdam was, on Thursday, January 16, 2020, sentenced to 19 years' imprisonment by Justice Sandil Kissoon at the High Court after he pleaded guilty to the charge of manslaughter.
Amsterdam called 'Sougie' and 'Soldier' was charged with murder, but opted to plead guilty to the lesser count of manslaughter.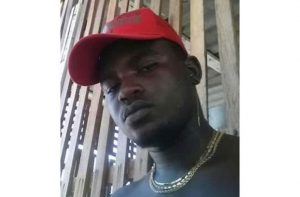 He admitted that. on November 10, 2015, at Bagotstown, East Bank Demerara, he unlawfully killed Jermaine 'Lapsy' Simon.
The Guyana Chronicle had earlier reported that Simon and Amsterdam had a feud over a woman and other gang-related issues.
It is alleged that Simon was shot by Amsterdam but subsequently died while receiving treatment at the Georgetown Public Hospital Corporation.
Two days after Amsterdam allegedly killed Simon, his home went up in flames.
Simon, before his death was wanted by the police for the murder of 19-year-old Ryan Sooklall called 'Plyboard', who was gunned down in a Providence, East Bank Demerara shop on March 1, 2015, by members of his own gang.
Sooklall was shot in the back and was pronounced dead at the Diamond Diagnostic Centre.