By Alisa Lashley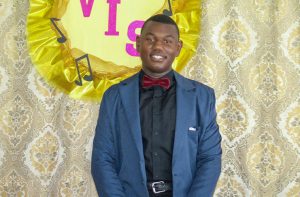 YOUTH development in any country is vital, since youth are deemed the "change-makers of tomorrow". It is without a doubt that youth play one of the most important roles in the steadfast development of any country. They are not only tomorrow's leaders, but also the anchors of today.
The Buzz recently interviewed an exceptional young man with an astonishing voice, and an impactful vision. Cardel Hunte is a 19-year-old Artiste, Entrepreneur and University student who hails from the village of Pouderoyen on the West Bank of Demerara. Cardel's drive to help others began at a very early age, with a sense of purpose being to help others achieve their own purpose. In 2016, he was selected amongst seven other outstanding youth to represent Guyana as a Caribbean youth ambassador in the annual Youth Ambassador Programme hosted by the US State Department and World Learning Organisation. "It was here where I got a sense of leadership and civic engagement. I knew I had a passion for helping others, for singing and for purpose finding, so why not compile it all into one big project. A year after, I founded the Non-profit Organisation known as The Vocal identity Series," Cardel told The Buzz.
VOCAL IDENTITY SERIES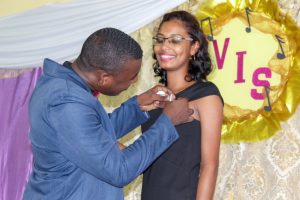 The name was said to be chosen as a combination of the development of vocal talents and the finding of one's purpose and identity. The motto of the group is, "I am my voice, a unique sound; not an echo".
He described this venture as a space where young vocal artists can learn more about themselves by finding their talents. The series includes training and development in unique areas (singing, public speaking, rapping, vocal percussion, poetry and spoken word and worship singing) for six months. In addition to interactive sessions about the vocal talents, participants can look forward to purpose-charged sessions which teach them about individuality, civic engagement, and unlocking hidden potential, team-building and setting and achieving goals.
The series began with a group of 10 singers in 2017, and was just known as a vocal training organization. It later blossomed into what it is today, with many other branches and units for other vocal artists. In 2018, the VIS family grew tremendously, as they started the first series with extended units. This saw some seven individuals finishing the programme, and in 2019, nine participants successfully finished the programme. It is without a doubt that the third season, beginning in February of 2020, will be even bigger, better and more impactful, as plans are being made to involve senior students in secondary schools across Guyana, Cardel said.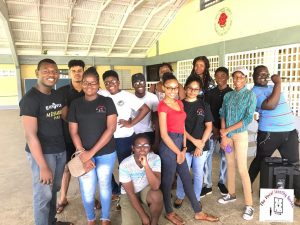 The Vocal Identity Series has successfully seen the transformation of 21 young vocal artists across various regions in Guyana from different backgrounds and walks of life. Cardel posited that "Participants are using their talents today in their respective job fields, churches, and even to give back to society. Many of them have also bandwagoned to volunteer with the organisation for the next few seasons to help others get to where they are today."
The young groundbreaker called on other youth leaders to act now with their ideas and goals of changing the world. "Our youth makes us powerful and capable to do all those things our communities, country and our world need. Find a team of persons willing to share that vision with you, and together, make it work," he said.
In the future, Cardel sees many more projects coming into fruition, which will continue to help persons achieve their purpose. He is currently working on his first book titled, 'I Dare Me', which is a guide to living a purposeful life, as well as his debut single 'Through the Fire'.
Plans are also in perspective as he prepares to launch an organisation called "Shape us up", which will combat issues youth face in their respective social arenas.