IMRAN Ramsaywack is currently on trial before Justice Sandil Kissoon at the Demerara High Court for the gruesome murder of businesswoman Samantha Benjamin.
Today, Wednesday, Justice Kissoon who was conducting a voir dire (a trial within a trial) to determine the admissibility of a caution statement, will deliver his ruling.
During the main trial, State Prosecutor Abigail Gibbs was about to tender the caution statement said to have been voluntarily given by the accused; however, Ramsaywack's attorney Ravindra Mohabir objected to the tendering of the statement.
Consequently, Justice Kissoon decided to conduct a voir dire in the absence of the jury to determine the admissibility of the statement.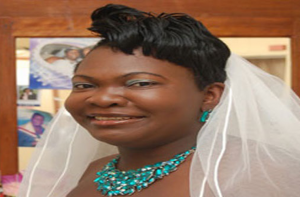 The judge will deliver that ruling this morning.
Ramsaywack called Kevin Jones, Coolie Boy or Ramsa of Berbice, had pleaded not guilty to the indictment which alleged that between March 25, 2015, and March 26, 2015 at Buxton, East Coast Demerara, he murdered Benjamin.
According to reports, on March 25, 2015, Benjamin was robbed at her Buxton home, allegedly by Ramsaywack and two other males. The men lashed her to the head then proceeded to ransack the house for valuables, particularly the room Benjamin had occupied.
After hitting the woman to her head, they proceeded to chop off her hands and feet, placed her in a wheelbarrow and wheeled her to the Buxton seawall under cover of darkness.
At the seashore, one of the men reportedly decided to sever the woman's head and carve out her eyes.
On March 26, 2015, Benjamin's torso was found but her head and limbs were missing. Shortly after, the police returned to the scene where the woman's head, hands and feet were discovered nearby.