–empowering women through fashion, beauty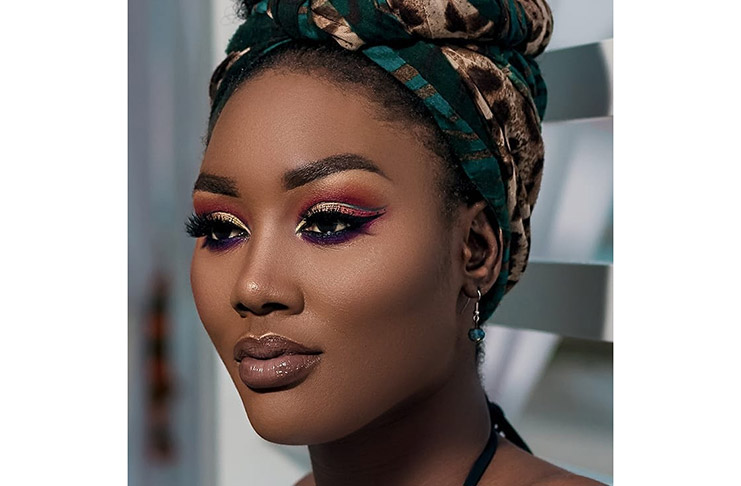 THE Parc Rayne is slated to be transformed Sunday into a one-stop beauty and style extravaganza called High Tea at Parc.
Hosted by Pieces & Things, High Tea at Parc, which will be held from 14:00hrs to 18:00hrs, is a tea party event that will feature in-depth styling and skin-care tips, updates on holiday trends, a makeup tutorial by Renee Chester of BROMELIAD.rnc, and natural-hair tips by Denisha Victor of Koko.
In an interview with The Buzz, proprietress of Pieces & Things, Ashaka King said she is excited about the event but nervous as well, since this is the first major event being held under the Pieces & Things brand. She said that the idea for the event was given to her two years ago by a prominent journalist who felt that, given her influence in the local fashion industry, she was well placed to give Guyanese women fashion and styling advice.
"One of the major complaints customers would say is that 'You have such nice things, but we have nowhere to go with them.' The niche of my boutique is for us to dress up; it is a celebration and expression of fashion, but the day-to-day life of the average Guyanese woman is very casual. So there was also that disparity, and so I created the event," Ashaka said.
She said that the Tea Party setup was chosen due to its rarity in Guyana. Initially, she wanted to host a Brunch, but felt that it was an overdone concept. "Tea is so prim and proper and just the idea of tea, you think fantasy and hats and fashion. So, after being advised by Jonas Bridal House, who is doing décor, we decided on a tea party," she said.
Ashaka stated that she is also honoured to have the likes of Renee Chester and Denisha Victor having an input in the event, given the influence they have in their fields.
"I have known Renee Chester for quite some time. If you are into beauty, you know she is a trailblazer in the industry, because of her work ethic and dedication to the craft. And there is no fashion without beauty; it is all about a finished look. And for the woman who wants to look good, she is going to want to know about makeup. Renee actually taught me, and some of her tips have stayed with me."
Talks with Victor started, Ashaka said, after thinking about the natural hair movement in Guyana, and just how many women here invest in their hair.
"I think Denisha is very innovative, and captivates it best in terms of servicing the curly girl/natural-hair girl outside of selling the products, and her interest in it. And, being a curly girl herself, that's how I reached out to her," she said.
More than just style, women will also be treated to a presentation by Sacred Flower, who will touch on vaginal steaming and female healthcare. She dubbed the event a learning experience, where women can gain tips and advice on all aspects of their self-care and appearance.
"Women have gotten a bit better, and the time is now, because now people are accepting that there is growth to be had. Two years ago, it may not have been as welcomed as it is now. Women are more fashion conscious now. Sometimes Guyana is late to catch on, but when we catch on, we catch on fast," Ashaka said, adding:
"It is no longer reserved for certain types of people; everyone wants to look better. Now women are embracing their femininity longer. We are no longer boxing ourselves into being just wives and mothers; we are owning everything that we are and celebrating it, and this is what this event is about."
Despite her nervousness, Ashaka is looking forward to learning from the experience, and added that persons are curious to know what the show will have in store them. Sponsors of the event include Ansa McAl, Cavicchioli, Always, Olay, Lipton Tea, BROMELIAD.rnc, Koko, HJ TV and What's Happening Guyana.
Tickets for High Tea at Parc cost $10,000.