…Gov't rejects application of Eastern Airlines
…says the rebranded Dynamic Airways still owes GRA, CJIA
…some passengers still to be refunded
EARTERN AIRLINES, formerly branded as Dynamic Airways, has been denied its application to re-enter the Guyana market following a cautionary decision of Cabinet.
The Guyana Chronicle was informed of the decision by Minister of Public Infrastructure David Patterson on Wednesday. The decision is directly related to the financial challenges of the airlines' former brand, Dynamic Airways. Eastern Airlines, which had applied to Guyana Civil Aviation Authority (GCAA) back in December 2018 to ply the Georgetown to New York route once-weekly, filed for bankruptcy last year. Hundreds of Guyanese passengers who had made bookings to fly on the troubled airline are still to receive the payments.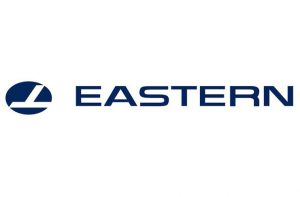 "Eastern Airlines made an application which I carried to Cabinet yesterday (Tuesday) and, after deliberations, Cabinet has said that maybe the time is right for them to operate somewhere else for a little while before we actually grant them a renewed license," Patterson told the Guyana Chronicle. "Basically, we're saying that we're not comfortable immediately after them having filed for bankruptcy to start back immediately after."
Patterson explained that there were two main issues which helped to guide Cabinet's decision. These arose within letters of concern written by the Guyana Revenue Authority (GRA) and the Cheddi Jagan International Airport (CJIA).
"We did a public request for anybody who had any issues with them restarting and CJIA and GRA had written saying that the old airline owed them money. What we discovered is that this is a newly-registered company and that this newly registered company is saying that it is the old company that owes and not the new company that is now applying. GRA is saying that they owe them quite a lot of money and they had to put down a bond and things like that," the minister said.
He added: "So, before we rush into any decision we decide it's best for the travelling public [for us to wait] and to ensure that we have a better understanding how they operate [before we give approval]."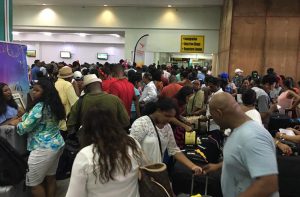 In the meantime, Cabinet has asked the GCAA to monitor the modus operandi of Easter Airlines while Patterson stated that there is a future possibility the application can revisit Cabinet for approval. Had the airlines' license been granted locally, it would have provided service for a three-year period. Previously, Eastern Airlines, which was headquartered in Miami, operated a charter service between Guyana and New York through an arrangement with Travel Span and One Guyana. However, Eastern Airlines folded in 2017 and was bought over by Swift Air.
Following a range of investment manoeuvrings, a document seen by this newspaper indicated that Dynamic International Airways had applied to the United States Department of Transportation to operate its Boeing 767 aircraft under the Eastern Airlines name.
The document filed with the U.S. authorities stated that Kenneth Wolley, a 38 per cent shareholder of Swift Air became a 100 per cent owner at Dynamic Airways after it exited bankruptcy earlier this year. As a result, Dynamic Airways is able to use the 'Eastern' brand.
However, Guyanese travellers are familiar with Dynamic Airways and its troubles. In July 2017, following several instances when passengers were stranded at the CJIA and the John F. Kennedy (JFK) International Airport, the carrier announced that it had filed a voluntary Chapter 11 petition with the United States Bankruptcy Court.
It stated that it intended to continue its operations here as its principals had restructured plans. The airline noted that its decision to file for bankruptcy protection followed litigation matters resulting from Hajj flights the airline operated in 2014 for Air India.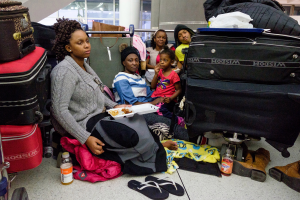 Later, Dynamic made its final flight out of Guyana in October 2017 and left it to the travel agents here to inform passengers left behind that they needed to officially write the company in request of refunds for tickets purchased. Several weeks before the announcement, travel agents indicated that they were unable to book flights with the troubled airline.
Dynamic subsequently announced that as of March 8, 2018, it was out of bankruptcy protection and would be developing its ACMI charter business under its Eastern Air Lines brand.
On Wednesday, the Public Infrastructure Minster explained that the same precautions taken with Eastern Airlines will be taken with other chartered airlines hoping to operate in Guyana due to negative trends observed. "We find that airlines are just coming here and operating for less than a year and then they're folding, so it's a holistic approach that we took," he said.
Meanwhile, he added that the interest to operate in Guyana remains steady as the Government is currently engaging a number of airlines hoping to set up partnership in the English-speaking, South American country. "There are other Expressions of Interest. Quite a few other airlines: two American and one European are interested in Guyana and we're actively engaging them," he said.