— Kadir's motion aimed at directing sympathy to family
— similar resolution honoured PPP's Gajraj, Bashir 
CONTRARY to reports, the National Assembly did not pass a motion to honour the life of the late Abdul Kadir, but rather to recognise his contributions to the Parliament of Guyana while he served as a Member of Parliament, and to sympathise with his grieving wife, children and relatives. In a clear attempt to misrepresent the fact, the People's Progressive Party/Civic (PPP/C) said the National Assembly, Guyana's highest decision-making body, was on Friday April 26, 2019 used to 'honour' Kadir, a convicted terrorist.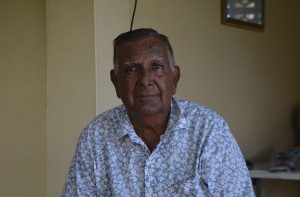 Though it is a fact that Kadir died in a US prison while serving a life sentence for plotting to blow up the JFK Airport, the PPP/C insinuated that through the motion, the National Assembly honoured Kadir's entire life, which would also include his link to acts of terrorism.  But the motion, in its resolve clauses, recognised a specific period of Kadir's life. The motion read: "Be it resolved, that this National Assembly records its deep regret on the death of Mr. Abdul Kadir, on June 28, 2018, and pays tribute to his dedicated service to the Parliament of Guyana as a Member of Parliament where he served in the Eighth Parliament, from April 17, 2001 to May 2, 2006, and to the people of Guyana."
ESTABLISHED NORMS
Weighing in on the issue, Veteran Trade Unionist, Lincoln Lewis, said the House's recognition of Kadir's contribution as an MP, is in keeping with the well-established custom and practice in Guyana's Parliament. He explained that this acknowledgement is given whether the member at the time of death, was serving, retired, resigned, expelled or left the Assembly for whatever reason.
"As a people, we must acknowledge that being a Member of Parliament (MP) in any capacity, in any country, is a distinguished achievement whether or not the performance is similarly distinguished. Abdul Kadir is one such distinguished Guyanese among several who have served this country in the National Assembly," Lewis said. He reiterated that Parliament's move to recognise Kadir's service is consistent with the norms.
"It cannot be disputed that Kadir, during this period – April 17, 2001 to May 2, 2006, had an unblemished record as a MP, citizen of Guyana and the world. During the period under review, it cannot be denied that this man exemplified himself in his career, family life, academics, other achievements, and service to his community. Nothing can erase the fact of those contributions to society's development," the trade unionist said. Kadir, born under the name Michael Seaforth, was a chemical engineer by profession having graduated from the University of Guyana.
ANGER AND SHAME 
Though acknowledging Kadir's contributions to society, Lincoln did not shy away from the fact that Kadir, later in life, found himself engaged in activities for which he was convicted in 2010 under the United States' terrorist laws.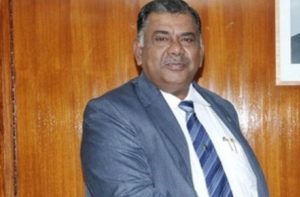 "I am sure the family, friends, people who loved him and the people of Guyana, in spite of his outstanding service and contributions to our country, were affected when he was accused and convicted of terrorism. Without a doubt, it brought shock, disbelief, shame, condemnation, dismay, anger and other emotions to his loved ones and countrymen," Lewis said. He, however, observed that in keeping with the typical response to every issue where political mileage can be sought, passage of the motion has become an issue for partisan political wrangling and excessive rhetoric. This, he said, will only further divide the nation and denies the country an opportunity to acknowledge the truth, even sometimes in a bitter state. "The fact that Kadir was so honoured in the Assembly for the period which he served, and which is consistent with this body's protocol, puts no stain on Parliament…" The PPP/C, in its statement, accused the People's National Congress (PNC), a partner within the coalition government, of having a history of honouring and exonerating violent criminals. But Lewis warned against misinformation and cherry picking. "And to the issue of crime, we as a nation must remember that all crimes are bad – white collar, blue collar, corruption, executive lawlessness, public sabotage, domestic or international terrorism, and even those not convicted in a court of law due to technicality or other reasons. We cannot cherry pick or see justification in one as against the other or turn a blind eye to those who commit same because they are of us.  Society functions better where truth and accountability applies to all," he said.
KILLING SQUAD
While the PPP/C has condemned the move to acknowledge Kadir's contributions as a MP, it was only recently that the said National Assembly paid tribute to former minister and ambassador of the PPP administration, Ronald Gajraj.
Prior to taking up his post in India as Guyana's ambassador there, the former minister had resigned from the PPP Cabinet after reports had surfaced, linking him to the "Phantom" death squads led by convicted drug kingpin, Shaheed "Roger" Khan. During the crime wave which occurred after the 2002 'Mash' Day, Camp Street jailbreak and which spanned the years when Gajraj served as Home Affairs Minister, a number of unexplained deaths had occurred. Several young men remain missing today. The existence of the death squad was first mentioned by former Cabinet Secretary, Dr. Roger Luncheon, during his weekly press briefings at the time. Later, information in the form of telephone records surfaced linking Gajraj to former hit man, the late Axel Williams. Williams' firearm upgrade on Gajraj's recommendation raised several eyebrows at the time when men were being killed almost wantonly at the hands of the death squads, which was made up of mostly former policemen.
Gajraj was then made the subject of a presidential Commission of Inquiry (CoI) set-up by Jagdeo to investigate the minister's ties to the death squad. Former acting Chief Justice, Ian Chang, chaired the three-member body. Retired Major-General and former chairman of the Police Service Commission, Norman McLean, also sat on the body which later
exonerated Gajraj from links to the death squad. One victim of the death squad was Kwesi Williams, who was shot and killed by a group of men in full view of the public on the tarmac of the National Cultural Centre. The men had abducted Williams earlier and attempted to take him into the forested area aback the Botanical Gardens. It was in that area that the skeletal remains of the victims of the crime wave were dumped, allegedly at the hands of the death squad. Eyebrows were also raised when it was discovered that wanted man, prison escapee, Dale Moore, and another man, were shot dead a few doors away from the home of Gajraj in Lamaha Gardens at the height of the crime wave. This and a string of other mysterious occurrences during his term as Home Affairs Minister remain unsolved.
TEIXEIRA'S ALLEGATIONS
Top executive of the People's Progressive Party (PPP) and former Home Affairs Minister, Gail Teixeira, had also told the United States back in 2005 that Gajraj was corrupt and was involved in visa racketeering with another senior official, whom she was forced to sideline. After being forced to resign under international pressure for his alleged involvement in a "death squad" here, Gajraj was posted to head Guyana's mission in New Delhi.
This revelation was made in a cable dated December 28, 2005 and written by then Charge d'Affaires at the US mission here, Michael Thomas. The cable is one of several that whistle-blowing website Wikileaks, has released. Headlined, "Teixeira struggling to control Home Affairs Ministry," the cable detailed a conversation between Teixeira and senior officials of the U.S. Embassy here on December 23, 2005, during which she requested a consular briefing on trends in fake Guyanese civil documents detected by the Consular Section. During the meeting, the cable said, Teixeira acknowledged that there "is quite a lot of corruption in the immigration division.
" She was also quoted as saying that she had tried to deal with it by firing many employees in the ministry, but that her greatest fear was that these corrupt former employees will sell their knowledge of the system, and ability to forge documents. She was further quoted in the cable as saying that former Home Affairs Ministry Security Policy Coordinator, Sultan Kassim, "is very closely linked to a number of networks, particularly the Chinese," and describing a slush fund financed by Brazilian fees for work permits that Gajraj and Kassim had run."
HURLING BOTTLE AT SPEAKER
Additionally, Isahak Bashir, who was also honoured on Friday, was expelled from the National Assembly for hurling a glass bottle at the then Speaker, Sase Narine. In an interview with this newspaper back in June 2017, Bashir had related that in 1976, he accepted an invitation from then PPP leader, Dr. Cheddi Jagan, to serve as a parliamentarian at a time when the PPP was engaged in extra-parliamentary struggles. Bashir related that during that time, there were many dramatic incidents in Parliament, some of which he orchestrated without any serious reprimand. But he was eventually expelled in 1991, after he hurled a drinking glass at then Speaker of the House, Sase Narain, who was trying to prevent Dr. Jagan from speaking on a motion to prolong the life of Parliament.  Dr. Jagan, at the time, was gaged for unbecoming parliamentary conduct.