SEVENTH-DAY Adventists (SDA) leaders from across Guyana are meeting today for the Fifth Quadrennial Session of the local conference during which, the church will elect new executives for the next four years.
In a release, the SDA Conference said it represents some 65,000 members in Guyana who continue to impact the lives of citizens through charitable work, education and the Christian Faith.
The opening ceremony of the Quadrennial Session will take place at the Central SDA Church on Church and Oronoque Streets, with the feature address to come from Minister of Social Cohesion, Dr. George Norton.
The official business meeting of administrative-level members will also see the election of new administrators and directors, the presentation of reports from officers at the headquarters, and decisions on strategic direction for the next four years.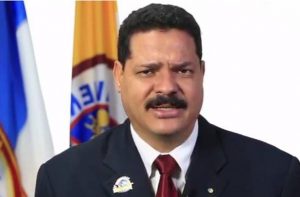 The theme for the session which is expected to run from April10-13, 2019 is 'Transformed into His Likeness'. Some SDA Executives expected to speak at the session include President of the Inter-American Division, Dr. Elie Henry and Inter-American Representative, Pastor Al Powell.
In its media release, the local conference provided a brief history of the SDA church and the Quadrennial Sessions. It stated that the name "Seventh-day Adventist" was adopted in1860 to represent the conviction in the nearness of the soon ['advent'] return of Jesus and the keeping of the 'seventh-day' biblical Sabbath.
The church, it noted, is a large and growing consisting of 14 Divisions composed of churches grouped into unions, conferences, fields, missions or regions. "A major drive to engage every church member in Total Member Involvement has helped propel the Seventh-day Adventist Church past 20 million members for the first time in its history," the release said.
On January 13, 1976, the Guyana Mission gained Conference status with Pastor Roy Mc Garrell becoming the first President of the Guyana Conference of SDA. Meanwhile, the First Quadrennial Session of the Guyana Conference of Seventh-day Adventists was held in 2003.