I THOUGHT that this week, this Sunday, we would need a small reminder of how we celebrate our differences as a people and Phagwah- which happens to be one of my favourite celebrations- was just perfect for this task.
Although this festival is a Hindu one, like most of Guyana's celebrations, it has become a mainstream observance in our plural society. In Hinduism, Phagwah (also called Holi) carries the overarching significance that goodness will always find a way to overcome the bad. But more specifically, it is a celebration of the beginning of spring.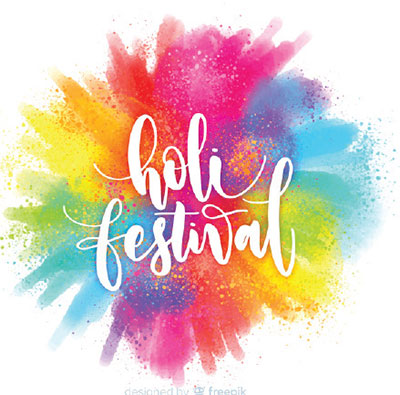 Now I'm not quite sure if Guyana actually experiences spring, but it is a concept that we can play around with. Spring is generally that season where you can picture the flowers blooming in their full glory (yes, I know this happens year round in Guyana), the weather becoming a bit warmer and the atmosphere is just generally brighter. Phagwah is a reflection of that atmosphere. A lesser known part of Phagwah is that the colour of the powders used also have their own little meanings. Yellow signifies forgiveness and friendship, white- peace and purity and red- love; that kind of stuff.
But personally, Phagwah has always been a time where I could enjoy myself (and be unapologetically playful) with my family and friends. And no matter where in this world I go, I am certain that there is no other celebration of Phagwah that can compare to Guyana's.
For the past seven years, without fail, I have been kicking off my Phagwah celebrations at my school (or what used to be my school?)- with the annual Queen's College Phagwah show. Now, this show is perhaps one of the larger, wholly student-organised events of the college and what's so beautiful is that everyone chips in. Whether it is an extra dancer, actor, model or just stagehands, helping to put together and participate in this show is unavoidable. And if by some slim chance you missed your opportunity there, you can be sure that following the show- when the lawns become filled with water and powder- you wouldn't be spared.
I'd like to believe that because I was exposed to this tolerance and appreciation for Phagwah during my formative years that I've grown up with a deeper sense of appreciation for the holiday. It is just something that I could enjoy without having to care about much (except the number of times I would have to wash my hair when it was done).
And growing beyond that, I know my experiences in school weren't exclusive. This was something you would find everywhere- even though the festival might, at times, digress into something less cultural. What remains constant is the concept of celebrating in this manner, and really, just celebrating.
On Phagwah, this year, the incumbent Indian High Commissioner V. Mahalingham called Guyana a "globe within a globe"– because of the coexistence of so many cultures in one, comparatively, small space. You've probably seen videos of Phagwah on James Street, Albouystown; at the Stadium or somewhere– and what is evident and constant is that there are thousands of people 'doing the most'.
This brings me to another significance of Phagwah; the festival of colours is also a tribute to the everlasting love of Lord Krishna and Radha. While on earth, Krishna was taunted for being dark in complexion and he took the colours and painted Radha's face so she could become like him– momentarily, of course.
Some people say Phagwah allows us to be 'colourblind' to our physical differences, while others (like me) prefer to think of it was a way of embracing differences- as Radha did to Krishna. Whichever it is, I see the merit that lies there. And also, I mean, there's always that leeway to forget about beauty standards for a few hours.
Around this time (the silly season), where there might be much mistrust and uncertainty, it's nice that there are national holidays like this one that help to remind us that we are different, but that isn't a bad thing when we can understand, acknowledge and appreciate those differences. I mean, the joy of soaking someone, I believe, is something that everyone can relate to– unless of course, you're the one being soaked.