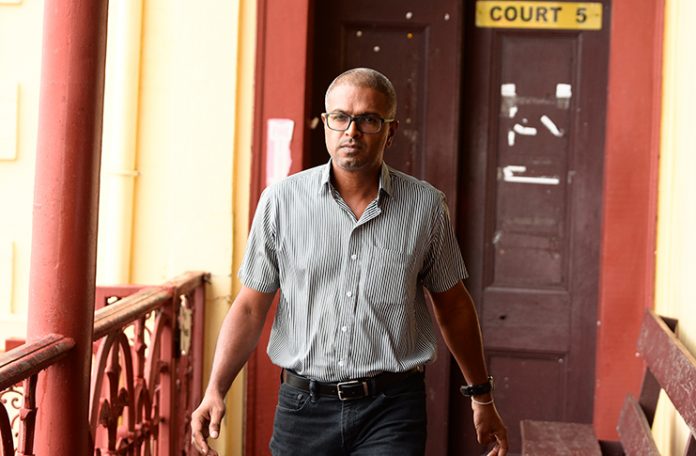 – so he could pursue law studies in T&T
FORMER Permanent Secretary in the Ministry of the Presidency, Omar Shariff was on Tuesday put on $1M bail so as to ensure his return to court for trial.
Shariff and his reputed wife, Savatri Hardio, are on trial before Senior Magistrate Fabayo Azore for failing to comply with a production order contrary to Section 26 of the Anti-Money Laundering Act.
The couple was charged on January 23, after they failed to comply with the production order issued by the Chief Justice, Yonette Cummings-Edwards in keeping with a summons by the High Court to produce certain named documents to Assistant Police Commissioner, Sydney James within seven days.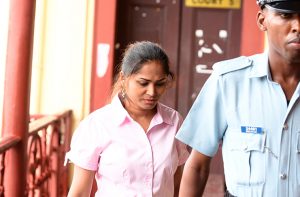 They pleaded not guilty to the charge and were released on self-bail. They were also ordered by Magistrate Azore to report every other Monday to the Special Organised Crime Unit (SOCU) and to lodge their passports with the court.
When the matter was called again on Tuesday, the couple's attorney, Sanjeev Datadin made an application for Shariff's passport to be returned to him, so he could take up a scholarship to the Hugh Wooding Law School in Trinidad and Tobago.
With SOCU Prosecutor, Patrice Henry not being opposed to the idea, Magistrate Azore ordered that Shariff's passport be returned to him, but imposed a $1M bail to ensure his return.
The matter has been adjourned until next Monday when his attorney is expected to make a no-case submission.
Shariff's services with the Ministry of the Presidency were terminated effective December 31, 2016.
The former senior public servant, who is the subject of a probe into alleged financial crimes by SOCU, has denied any such wrongdoing but conceded that he has unsettled tax matters with the Guyana Revenue Authority in relation to the sale of phone credit.