By Francis Quamina Farrier
IT HAS been 17 years since the Guyana Cultural Association of New York commenced its commendable task of honouring Guyanese, both at home and abroad, for their contributions in the field of culture. The Annual Award Ceremonies are held on the last Wednesday of August at the Brooklyn Borough Hall and are usually attended by elected officials and diplomats. Attending this year were Guyana's Permanent Representative and Ambassador Extraordinary and Plenipotentiary of Guyana to the United Nations, Michael Ten-Pow, and the Guyana Consul General in New York, Barbara Atherly.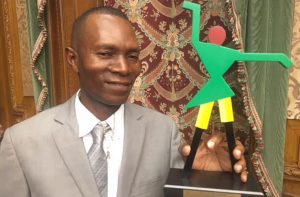 Among the 20 Awardees for 2018 were Calypsonian Roger Hinds aka Young Bill Rogers; Actress Bibi Natasha Khan Azeez; singer Compton "Coody" Hodge; Calypsonian Winfield James; Musician Carlo Lachmansingh; Singer Aubrey Mann; Cultural Enabler, 90-year-old Pandit Ramlall Ji; Artist and Costume Designer Bernard Ramsay; Playwright and cultural journalist, Subraj Singh and Jamaica-based Actor and Theatre Director, Eugene Williams, who had his early theatrical experiences at the Theatre Guild in Kingston, Georgetown.
In the Godfrey Chin Prize for Heritage Journalism, Holland-based Gaitri Pagrach-Chandra was the First Prize Winner for creating "Kiskidee Days", which is a community of evocative ceramic sculptures with a Facebook page. With "Kiskadee Days", Gaitri shares recollections of her childhood in Guyana's sugar belt. It provided an authentic, informative and witty examination of a Hindu wedding in Guyana.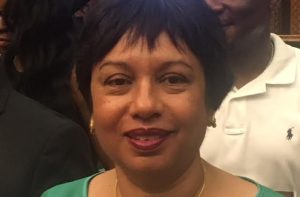 In his address to the audience at the ceremony, Ambassador Ten-Pow said that "Guyanese culture, broadly speaking, is simply the way of life of the Guyanese people," and commended the hard-working executive members of the GCA for their "sustained and exemplary work to showcase and preserve our 'Guyaneseness', our rich and multi-ethnic cultural heritage and to encourage inter-generational dialogue about its many manifestations."
The audience was given samples of the rich musical compositions of Guyana by Young Bill Rogers and Gavin Mendonca. Rogers sang "The Weed Song" which was composed by his father, the legendary Bill Rogers. For those who know that original version of the "Weed Song" in which varying types bush'were mentioned, it was well-performed by the son of the great man, last Wednesday night in New York, but with a twist at the end. Included by Young Bill Rogers, was a well-known American bush – George Bush. That bought the house down. Gavin Mendonca, accompanied with his own guitar playing, was also very well received by the audience who readily joined in as he sang a medley of popular Guyanese Folk songs, including "Small Days". Also performing at the ceremony was the Classique Dance Company, which is a group of New York youngsters of Guyanese parents.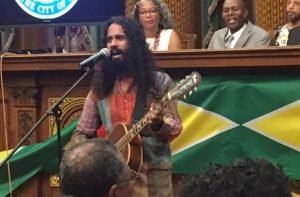 During the reception which followed the ceremony, the attendees were entertained with folk music by the Guyana Cultural Association Kwe Kwe Ensemble. Other upcoming annual events by the Guyana Cultural Association of New York are Kwe Kwe Nite, Literary Hang and Family Fun Day, which I will report on next week.