FOR some Guyanese in the diaspora, ties to the motherland have become distorted after years of being abroad. Some don't even know the Land of Many Waters, but have had the Guyanese identity passed onto them nevertheless. Knowledge of ancestry and legacy may slowly be fading away.
But, for some young and vibrant Guyanese in the diaspora, reclaiming this Guyanese identity is tantamount. And this is why they have begun creating a documentary called "Where's My Inheritance?"
Producing the documentary is Charisse Holder and Randy Harris, who are 'New Yorkers' of Guyanese descent; they are also being featured. The director is Jose Pena and the cinematographer is Tarik Smith. The four of them form the core team of the project.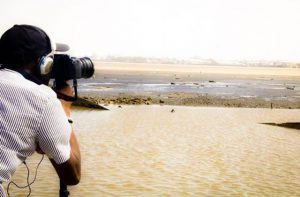 Speaking to the Pepperpot Magazine recently, Holder related that the documentary looks at colonisation and its harmful effects on specifically the African diaspora, and also the journey towards reclaiming Black identity, following the lives of Holder and Harris as they travel to Guyana.
"Our mission is to open the dialogue within the families and communities of colour," Holder said and added, "We wish to share an experience that many dream of undertaking, in order to provide answers to much-needed questions about identity after colonisation."
Moreover, due to cognisance that the rich history and culture may become distorted for the younger generations, she noted, "We hope that by producing such a film, we will amplify the voices of our ancestors and provide a much-needed narrative for Millennials and all generations that need a road map back to [their] self."
And even there, the drive behind this production has not ended. For Holder, this documentary holds a great personal and sentimental value.
"My father, who was an integral part of our journey, recently passed away and with this sudden loss, our team has incurred more vigour to not only complete this film but to broadcast this film on a global scale; to not only honour his legacy but to help create dialogue and a sense of identity to those [locally] and abroad [in] the African diaspora," she shared.
What makes this documentary quite unique too, is not only its content but the people crafting and recounting the story. "As filmmakers representing the African Diaspora within mostly white male-dominated industries (both film and advertising), we're uniquely suited to tell this story of rediscovering and reclaiming the Black identity and legacy of those across the African Diaspora," Holder said.
Explaining the documentary more, Holder said the team journeyed back to their homeland to try to uncover the gems left by their ancestors and fellow country people to fill the missing pieces of ancestry and legacy.
Importantly, it was highlighted that upon delving deeper into the Guyanese culture and its struggle with past governments to embrace this culture specifically across music, the economy, and entertainment, Holder and Harris learned that inheritance is far beyond the materialistic.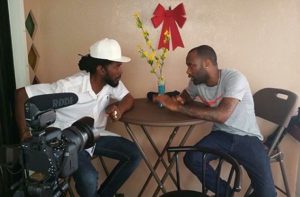 Filming began in January this year and Holder noted that the team used most of their own money to finance the film in Georgetown, Guyana and to cut a trailer. The team has been working with the Ministry of Public Telecommunications to get the project running also.
Currently in post-production mode, however, Holder noted that the team really needs the help from all of their supporters to complete the film. During this post-production period, editors; cinematographers; sound engineers; technicians and many others are needed to help complete the film for all to enjoy.
Donations can be made at www.gofundme.com/wmifilm and will go towards covering the cost of all production editing, producing and licensing fees; festival entrance fees and a host of business fees to protect the film.
"We hope to be completed with the film by late summer and be able to enter the film into the festival circuit as well as secure online distribution among Netflix, Hulu, etc.," Holder mentioned. "We are also looking to work with the ministries in Guyana to hold a film premiere during the Guyana Independence celebration."