THE Guyana Police Force Major Crimes Unit in partnership with the Trafficking in Persons (TIP) Unit, conducted an awareness campaign over the weekend on the Essequibo Coast where hundreds of persons were educated.
The teams also visited 130 homes and had several direct interactions with villagers and a large gathering at Wyaka Village (Mainstay), where over 700 persons were told about TIP, especially in identifying vulnerability and means of reporting.
Flyers with additional information on TIP and phone numbers were also distributed. The team then visited a residence at Colombia Village where there was a motivational Satsang with about 400 persons in attendance and they were also enlightened on the team's work.
Further, the Major Crimes and TIP units also did a presentation on four types of TIP which includes: sexual exploitation, forced Labour, domestic servitude and forced begging which are more prevalent in Guyana.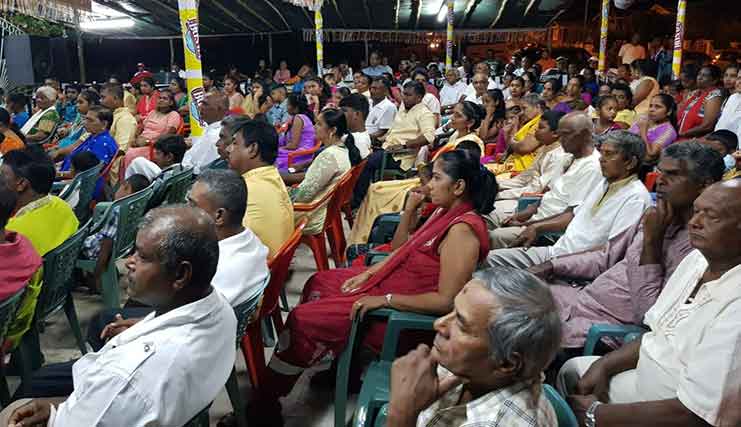 In all their visits on the Essequibo, the team discussed indicators to look for in identifying trafficking victims while many persons who benefitted from the awareness sessions praised the initiative.
Guyana's fight against Trafficking in Person (TIP) has seen it maintaining its Tier One status in the US Department of State's TIP report for 2017.
The recently-released report showed that Guyana has been making significant strides in the fight against trafficking in persons. Minister of Public Security, Khemraj Ramjattan, said the increased efforts of anti-TIP agencies have resulted in much success.
According to Minister Ramjattan, while the government is happy that Guyana has maintained its Tier One ranking, the recommendations included in the report did not go unnoticed.