By Samuel Maughn
LIAT Airlines on Sunday made its inaugural flight connecting the Eugene F. Correira International Airport (Guyana) to the Piarco International Airport (Trinidad) and V.C. Bird International Airport (Antigua).
This unique route is likely to encourage further travel between the two Islands and Guyana. Antigua's Minister of Tourism, Economic Development and Investment, Charles 'Max' Fernandez, was present among those at the VC Bird Airport in Antigua to welcome a tourism delegation comprising persons from Guyana, Trinidad and Antigua. Speaking exclusively with the Guyana Chronicle, Minister Fernandez highlighted several key ways this connectivity will be beneficial.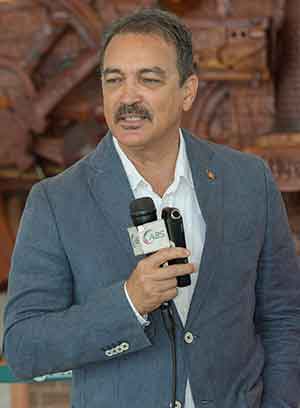 He noted: "first and foremost this move of bringing Guyana, Port of Spain and Antigua closer together in terms of flight availability and travel time is bringing another step in regional integration." He said this will afford the business community the opportunity to actually spend the day constructively getting their business done and going back the same day. "For example, anyone can now leave Guyana on any given morning arriving in Antigua at about 10hrs and can leave the same day at about 17hrs. This is extremely important, especially for persons in situation where time is critically important," the minister explained.
The minister added that prior to this it would usually take almost an entire day to get from Georgetown to Antigua, but now this has changed to only four hours and this is also good for tourism he noted. "When you go on a vacation you don't want to have to go through a torturous route to get to your destination".
Fernandez referred to Antigua as being a "Melting Pot"; he said "we have a number of our citizens who have family in Guyana and to a less extent in Trinidad, so this also affords the opportunity to spend some time with family. Likewise, Antiguans who have family in Guyana will find it a lot easier now to reciprocate and go back to visit their family and friends. In addition to that, the entire aspect of making travel easier between the three ports is going to create a closer link between the countries and their people."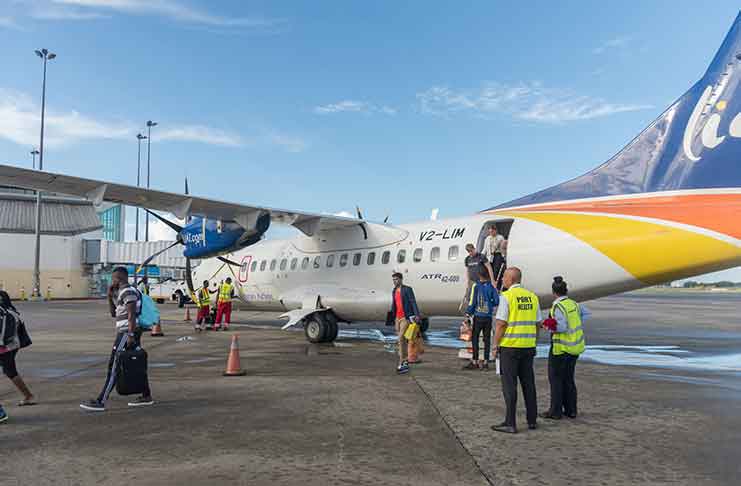 Walter Christopher (Permanent Secretary for Ministry of Tourism in Antigua), also stated they will be taking advantage of this faster travel route to facilitate medical services out of Trinidad and business services in Guyana LIAT Airlines is now looking in the near future to roll out multi-destination packages and will look to partner with other stakeholders to accommodate visitors locally.