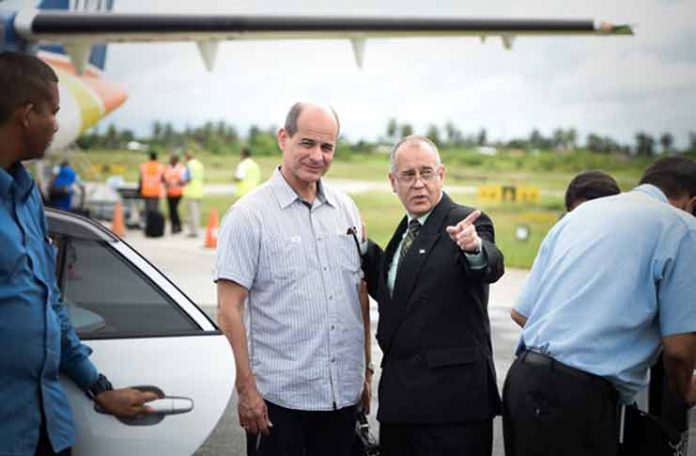 CUBA'S Vice Foreign Minister The Honourable Rogelio Sierra Diaz arrived in the country on Tuesday and is expected to engage in several bilateral meetings with President David Granger and Prime Minister Moses Nagamootoo.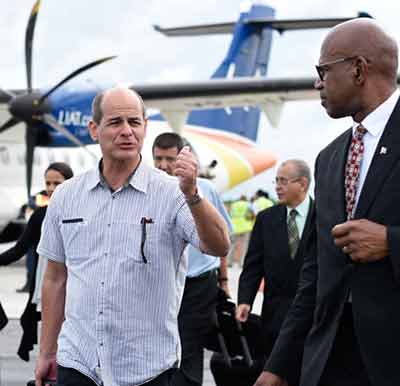 During his two-day visit, the Cuban Foreign Minister will also meet with Director-General, Ministry of Foreign Affairs, Ambassador Audrey Waddell; Assistant Secretary-General, Human and Social Development, CARICOM, Dr. Douglas Slater; Permanent Secretary of the Ministry of Public Health, Collette Adams, and other government officials.
The minister will pay homage to the victims of the Cubana air disaster with the laying of a wreath at the Monument of the Victims of Terrorism at the University of Guyana compound on Wednesday, June 13. He is also expected to pay a visit to the Centre for the Stimulation of Children, Adolescents and Youth with Special Educational Needs Associated with Disabilities in the Cyril Potter College of Education (CPCE) compound.
Guyana and Cuba have enjoyed over 45 years of bilateral cooperation in the areas of trade and health, among others. Cuba is widely known for its medical training programmes and Guyana has benefited tremendously from those since 1976. (DPI)