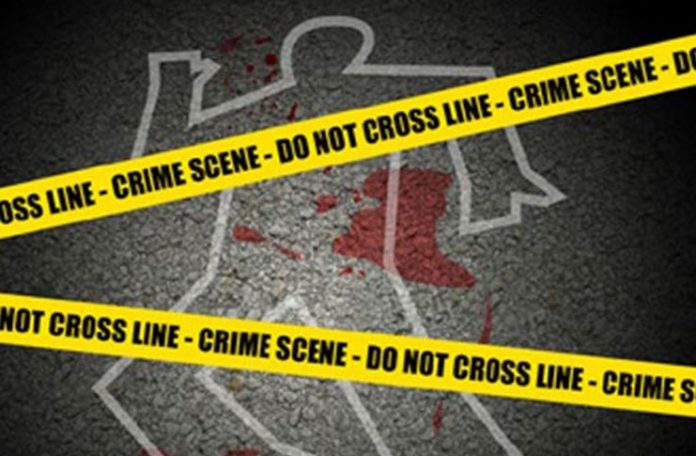 A LINDEN taxi driver was stabbed to death after he violently invaded his ex-lover's apartment.
The lifeless body of 24-year-old Orlando Flatts, also known as Orandy or Rango, was found by the police after they were called to Lot 74 Amelia's Ward, Linden.
According to the police, at around 00:30hrs on Friday, Flatts, of Blue Berry Hill, Wismar, who was allegedly armed with a piece of metal, violently forced his way into the apartment of his ex-reputed wife and was stabbed once in the left region of his abdomen by a male with whom the woman now shares a relationship.
The suspect, a 22-year-old labourer who received injuries to his left elbow and left palm, has been arrested and is assisting the police with the investigation.
When the Guyana Chronicle visited the crime scene, the dead man's ex-lover was being comforted by loved ones.
The woman was too distraught to speak, but this newspaper was told that the police are in possession of her phone as a source of evidence.
According to a woman who lives on the lower floor of the two-storey building, she was awoken by loud tumbling noises in the middle of the night, so she decided to see what was going on.
"I was sleeping, then I heard de noise," she said. "Big tumbling upstairs, and then I heard the louvre window fall out in the kitchen and de girl upstairs say, 'Al'yuh come see! Al'yuh come see!' Then I go through this li'l hallway and I go at the step. I peep through at de step, then I calling for them, but me ain't see nobody.
"Then, for like a good three minutes or so, I see de two of them appear, and de boy with de knife in he hand with the blood.
"So I say, 'Wha happen? Hear he, 'Umm! T'ief just break in upstairs, and me and he had a li'l scuffling and he end up getting jook. Call de police! Call de police!'
"So I seh, 'Wheh he deh?' And he seh, 'He deh upstairs lie down.'
"Suh I say, 'And whuh you doing here? What if de man run away?' And he seh, 'No; he lie down on de ground; he cyan move.' And I run and I holler fuh t'ief! T'ief!"
The body is presently at the Linden Hospital Mortuary awaiting a post mortem and the murder scene has been processed.
Both the knife and a piece of metal have been retrieved and lodged with the police.