What the People say…
TO someone who has never travelled to Guyana, the word 'Mashramani' or 'Mash' may carry little to no meaning.
To Guyanese, say no more, we all know that the Amerindian word means 'Celebration after hard-work' and scores of citizens look forward each year to doing just that!
Annually, on the anniversary of the country's Republic Day on February 23, thousands of Guyanese of all races take to the streets to celebrate while demonstrating costumes depicting cultural pride and unity.
For several days leading up to the celebration there are competitions for the young and old, testing their skills in poetry, masquerade, physical display, dance, calypso, soca and the works.
Guyana is the only country with a festival with this name while many others observe what is known as 'Carnival'. This practice has its roots in Western Christianity and Orthodox practices.
It usually occurs just before the season of Lent, a period of fasting, moderation and self-denial and, in times past, was a combination of circus-like parades, masks and a public street party.
In contemporary times, many countries around the world, especially in the Caribbean, are known for their own transformation of the festival.
These carnivals are categorised by colourful costumes, live performances of drums and steel pans, soca music and not forgetting streets filled with miles upon miles of revellers.
Although Guyana's Mashramani celebrations are mostly similar to Carnival, it is hinged on a wider cultural perspective.
The most recent happenings in `Mash' is a change in the parade route which now begins from the National Park to east along Thomas Lands, then south into Vlissengen Road and into Durban Park.
But, many may have also heard of yet another development that is bound to see locals having more time to revel and have fun.
In May 2018, Carnival is coming to Guyana for the first time ever! It is being introduced through a combination of entertainment bodies, the government and other key stakeholders.
With this in mind, we went out into the streets to find out what Guyanese think about the change in the Mashramani route and the upcoming Carnival celebration:
Mashramani
"For me, everything is ok. The route is a bit different because everybody accustomed to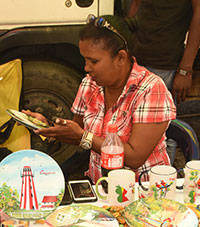 one route every year. They put it back to Vlissengen Road but it's also on the other side of the road…so even if we were to do business this year, we have to do it on the other side…so we don't know how that is going to work out. [But] we're hopeful that it will work out."
Carnival
"I think it's a good idea but we have to wait until then to see what it turns out to be. We're hoping that a lot of foreigners come in because we're doing arts and craft. We're from the Craft Association, so we're only hoping for the best."
-Elizabeth DeSouza
Mashramani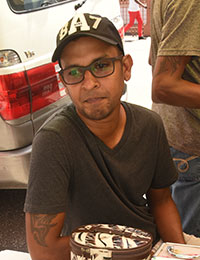 "I don't attend Mash because, as far as tradition goes, it's not really the same. From the [previous] procession, when you go to the National Park, you have your picnic, you walk around and the entire place is family oriented. A lot has changed and just bringing back the pathway is not enough."
Carnival
"Usually the first time for these things don't be all of that. Because a lot of people are now being introduced to it, so you never really know what will be the outcome. If it becomes annual, then it will become more progressive and more people will attend. Also, [Mashramani and Carnival] have to be a certain distance [in time] apart."
-Stephen Bacchus
Mashramani
"For me, I like Mash. Life is about changes and if change comes around, people need to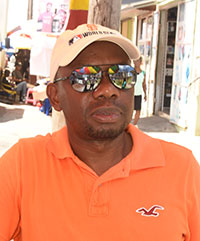 adapt and accept change because you can't live one way all the time. And, if there's a change and is a positive step, I think people should accept and enjoy themselves."
Carnival
"I hope it don't take away from the Mashramani and we just come together and come out and celebrate. We're trying to boost and improve tourism so we need to come out and participate in these activities and help to boost our economy."
-Rawle Barrington
Mashramani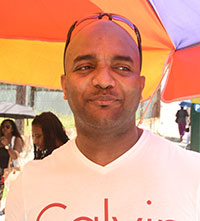 "I think that they should use the seawall [as the route] because there's no traffic there, people can be on both sides, plus, after the Mash, people who want to relax have the park right next door…I think that's the safest route to go. There, people can make money as well as enjoy themselves."
Collin John
Mashramani
"Is D'Urban Park we normally go and do business so, it's fine because people will be traversing up and down, all over."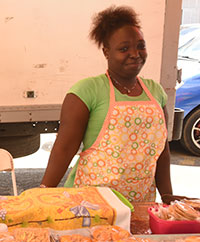 –Telisha Clarke
Mashramani
"I think it's a good idea that they change from Brickdam to Vlissengen road because, to me, the road is wider and it's more spacious and with the distance, people will get to put down their stands 'long side the road from the National Park right through."
Carnival
"I think it would bring in more tourism in the country. I support it 100 percent."
-Clavia Liverpool